All our classes are currently online through Zoom. Here's how to sign up:
1. Click through to the schedule
2. Select date/time of the class you plan to attend
3. Log in or Create new Zen Planner account
4. Reserve a class (the Zoom link will appear in your profile)
An email with the Zoom link will automatically be emailed to you once you have reserved your class.
Need to purchase a pass? See Passes & Memberships.
National Day for Truth and Reconciliation
September 30th marks Canada's first national day for Truth and Reconciliation and is in response to one of the 94 Calls to Action as outlined in the Truth and Reconciliation Commission of Canada. It's a day meant to honour Indigenous survivors, their families, and communities who were inflicted by the injustices and suffering brought on by the residential schools.
Please join us Thursday Sept. 30th for some outdoor yoga and meditation, as well as some special classes on Zoom, to come together as a community and raise funds for Indigenous justice.
Everyone is welcome!
Donations will be collected for The Mohawk Institute's Save the Evidence Campaign. You can make a donation directly here, or bring a cash donation to the park. Our goal is to raise $250 from the Arrive Yoga & Mindfulness community. If you make a personal donation, let us know the amount and we will add it to our tally!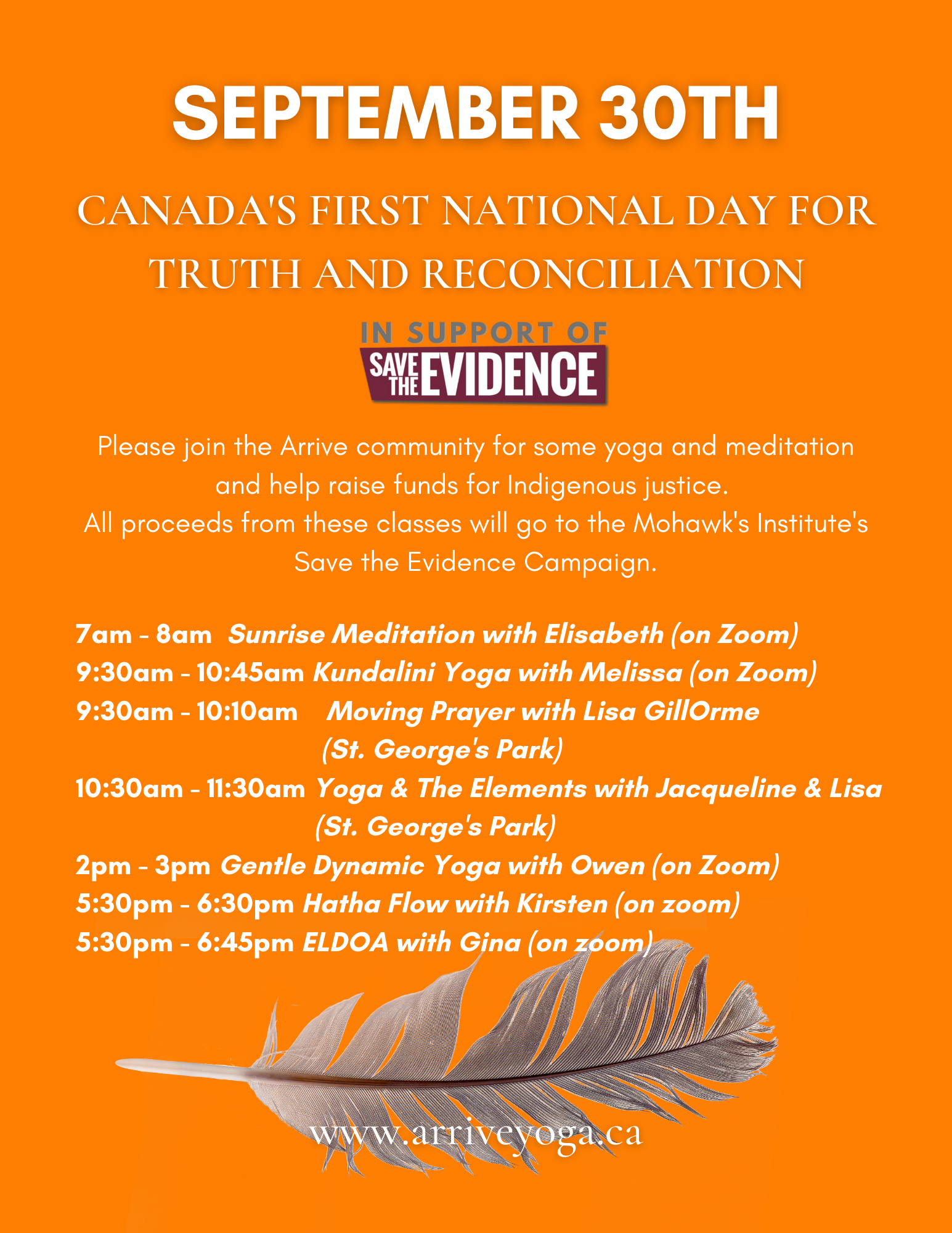 New to Arrive Yoga & Mindfulness?
Welcome! We are a friendly and inclusive community of teachers and students and we look forward to meeting you!
If you would like some help finding classes that are most suitable for you, please contact us. We are happy to let you know all about our schedule, passes and memberships, as well answer any technical questions about attending classes on Zoom.
Special Offer for New Members
As a new member, you have the option to use this one time offer. Enjoy your first week of unlimited classes for FREE, or 1 month of unlimited classes for $65 (half the regular cost!).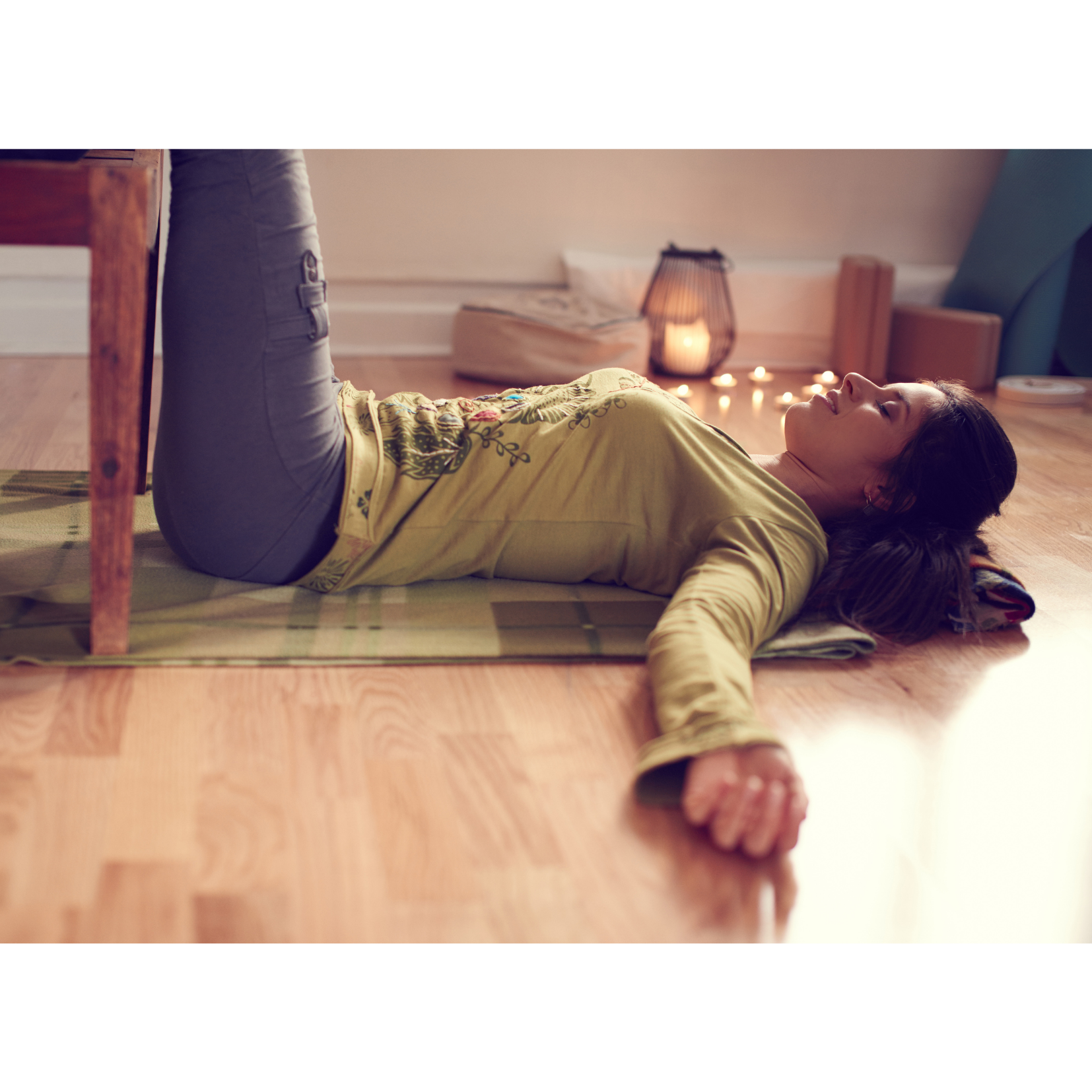 Monthly Yoga Nidra and Restorative Classes
Both these practices can help to dislodge the tension of our day. With attention on resting and breathing and being awake to the process of releasing, we return to balance and self-attunement.
Please check the schedule for the next Restorative with Lisa Silverstein and Yoga Nidra with Joanne Astley.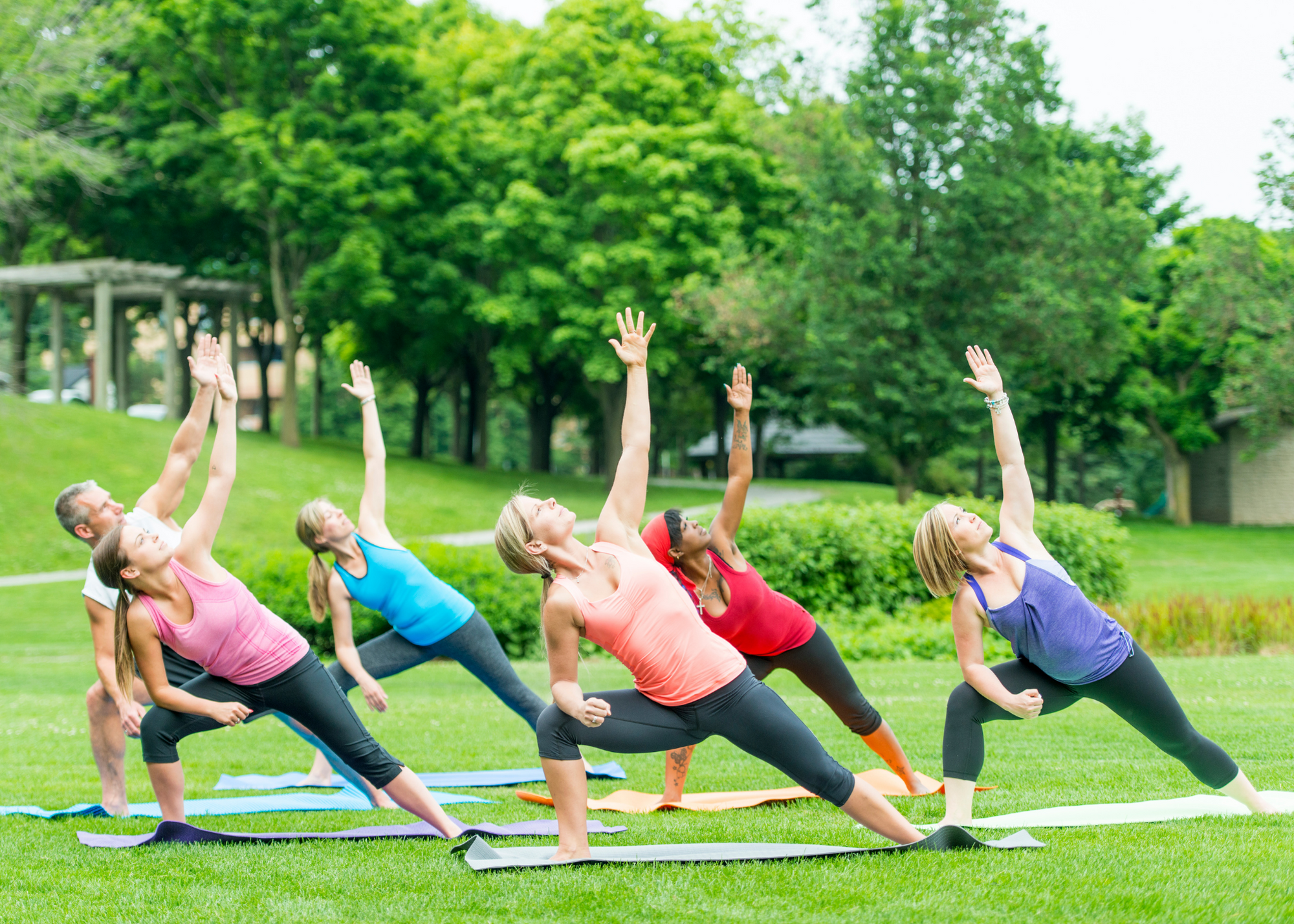 Outdoor Yoga
Recharge your practice outdoors! While our regular schedule continues online, there are a few classes being offered at outdoor spaces this summer. Weather permitting, you can find:
Lisa Silverstein at St. George's Park at 5:30pm
Gina Giammarco & Pole Walking at Exhibition Park (corner of Exhibition and London Rd.) on Wednesdays at 10am
Katie Junkin at St. George's Park on Wednesdays at 5:30pm
Melissa Reid at Exhibition Park on Sundays at 10:30am
Kelly LePage at 78 Norfolk Saturdays at 3 pm and in Exhibition Park Saturdays and Sundays at 5 pm.
Please contact the teachers directly to find out more about payment and other details. 
Address
160 Grove St.
Guelph ON N1E 2W7