Workshops & Special Events
Deepening Your Practice with Jacqueline Gilbey
Effort & Ease
Last Sunday of each month.
Next session:
Sunday May 29th, 3:30pm – 5:30pm
$30 + hst, or $75 + hst for 3 sessions 
These monthly sessions provide time for centering, guided asana practice, exploration, questions, inquiry, and meditation.
These sessions are in-person at 42 Quebec (Guelph Youth Dance). All participants will be required to follow the Ontario government and Public Health covid mandates, including vacinations. Please also bring your own mat and props.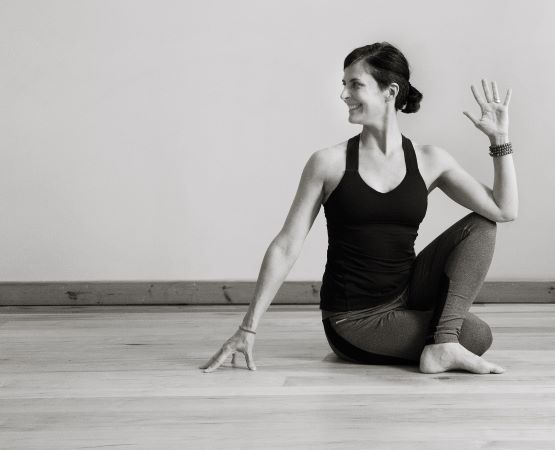 Movement : Exploration and Expression with Jayelle Lindsay PT
Second Friday of each month, 1:30pm – 3:30pm

$30 + hst 
Everyone is welcome to join this guided exploration of slow movement and self-expression.   It is entirely human to go through our day- breathing, digesting, growing new cells relying on habitual patterns that require little consciousness.  These two hour workshops invite you to place your attention on the world inside your skin. Each session will include a relevant anatomical review, a related guided movement experience and an invitation to express that experience with words on the page.  No previous experience or special body required .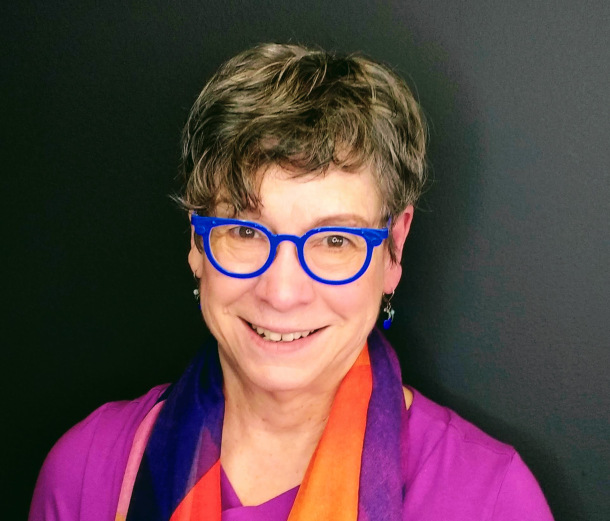 We are super thrilled to have Jayelle Lindsay teaching this series of workshops online again this winter!
As many of you know, Jayelle has been exploring movement of the body for decades as a physiotherapist, yoga teacher, and body inhabitant. Her particular interest in the work of Bonnie Bainbridge Cohen has made her teaching unique amongst yoga teachers and students. As a poet and writer, her languaging takes us to levels deeper than the tissues.
Join Jayelle for her weekly Movement Exploration class Tuesdays 8:30am – 9:30am.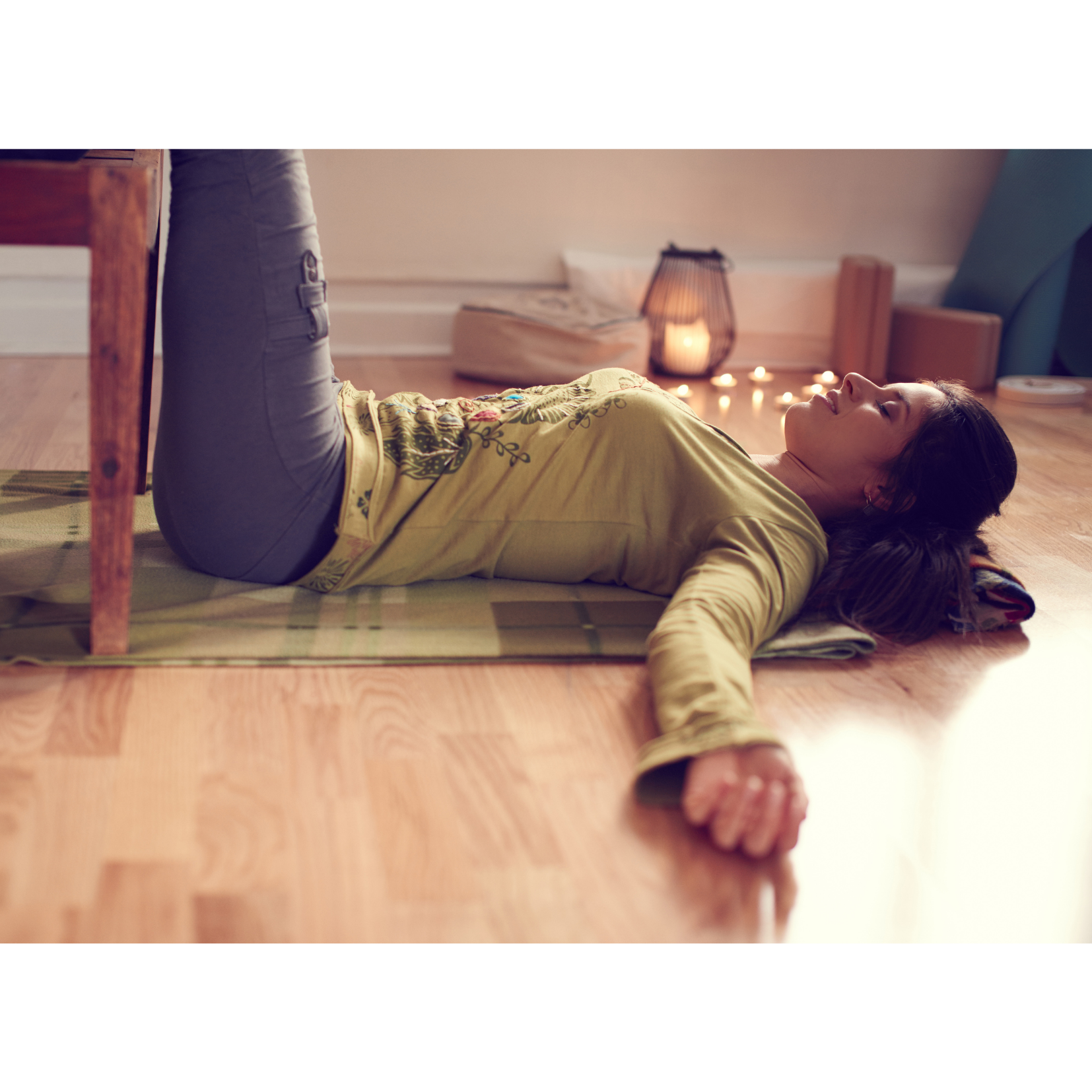 Monthly Restorative with Lisa Silverstein
Monday April 4, May 2, and June 6
8pm – 9pm  
$17 + hst each
Rest and relaxation have a deep rejuvenating power and are needed now more than ever. By using props to support the body, the poses can be held for longer periods, allowing the awareness and breath to move deeply inside. As the body progressively relaxes, there is an opportunity for layers of stress and tension to melt away and healing and renewal to take place. For our online classes please have on hand a bolster (or 2 large cushions), 2 blankets, a yoga strap or scarf, a small hand towel, and option for an eye pillow, mask, or eye covering. Suitable for all levels of practitioners.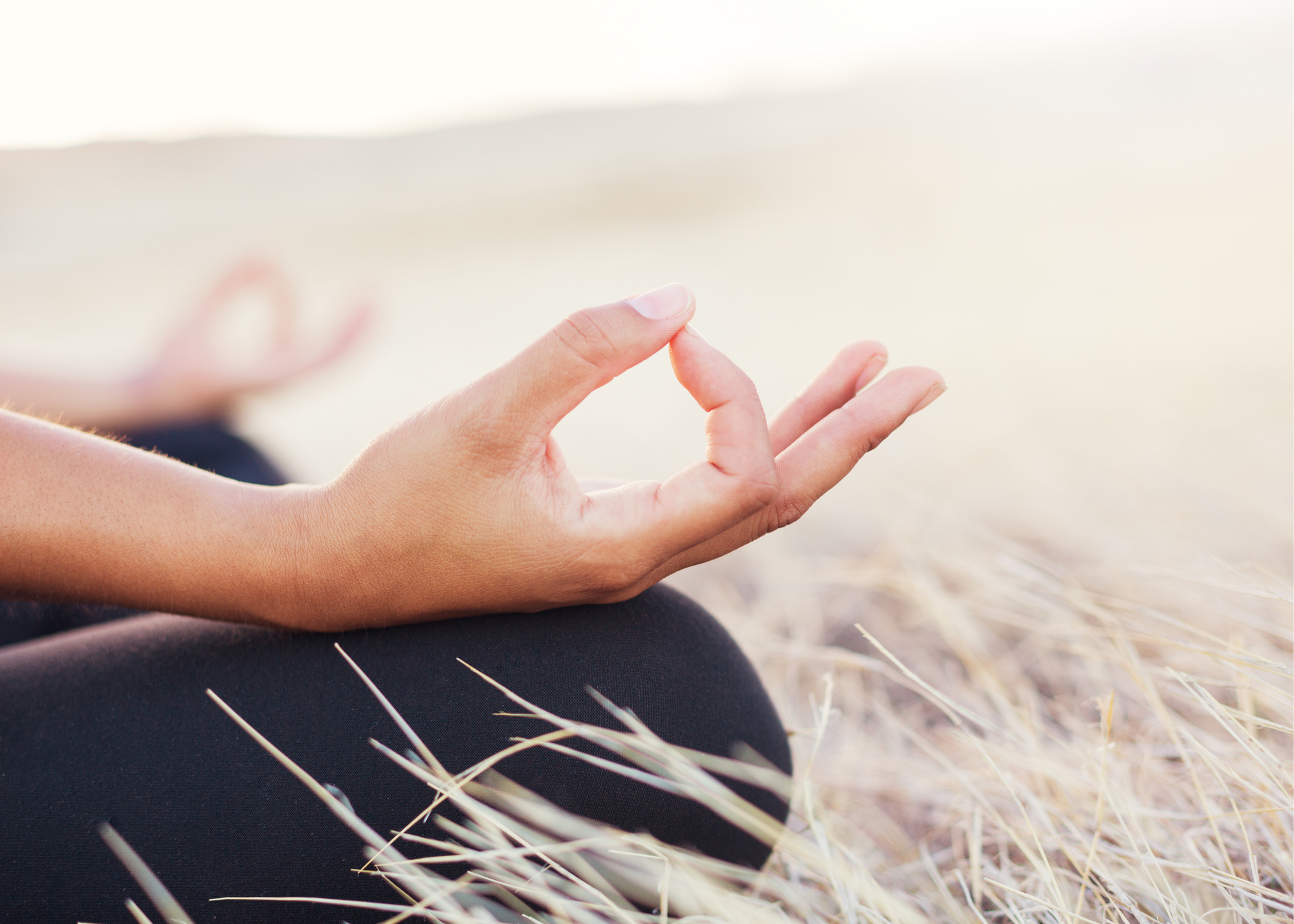 Monthly Yin Yoga with Sarah Junkin
Monday April 11, May 9, and June 13
8pm – 9pm
$17 + hst each
Come to befriend yourself just how you are. The Yin Yoga class series will be offered with the intent to provide a 'sweet lullaby' to our energetic and nervous systems and to bolster our spirits as we gather and are guided towards a night's rest and repose. Winter is the most aligned season for deepening one's yin practice in order to find ways to enjoy, support and balance the water element. Yin yoga is a meditative practice with an emphasis on staying in forms/shapes in relative stillness, with breath, for some time (usually 2-5 minutes). Wonderful if you arrive at class using props or materials you have on hand at home such as blankets, pillows, blocks or books, a tie or strap and a yoga bolster or chair is a magnificent bonus.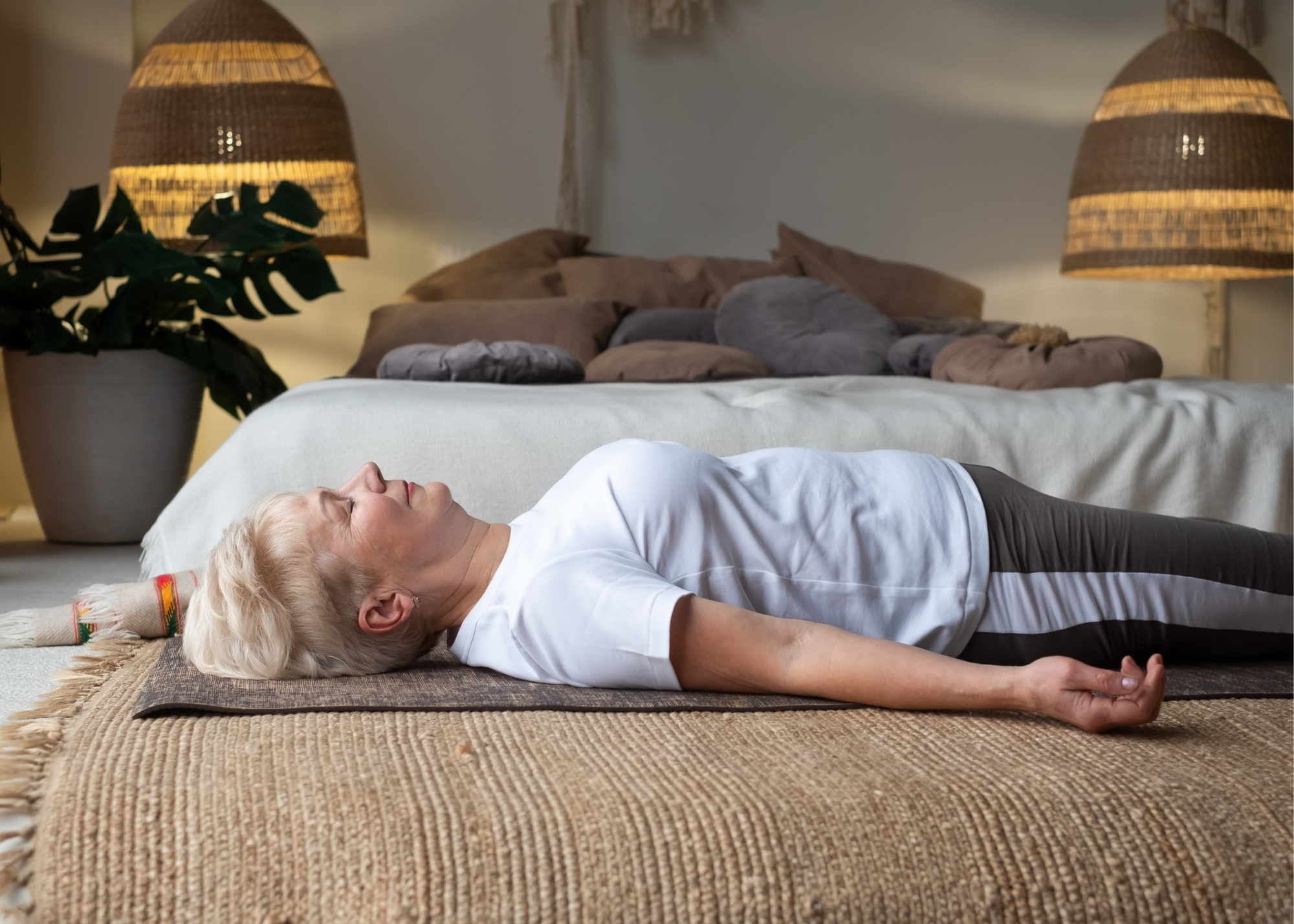 Monthly Yoga Nidra with Joanne Astley
Monday April 25, May 16, and June 20 
8pm – 9pm
$17 + hst each
In this 60-minute class, you will be guided through an iRest Yoga Nidra practice. This is a form of guided meditation in the yogic tradition, which was developed by Richard Miller, clinical psychologist. Students usually lie down on their mat fully supported by props of their choice to be guided into a deep, restorative and restful state.
In clinical trials, iRest Yoga Nidra was found to be helpful for chronic pain, sleep problems, depression and anxiety, and post-traumatic stress disorder (PTSD). For more information, go to:
https://www.irest.org/yoga-nidra-and-irest
https://www.irest.org/about-irest
https://www.irest.org/irest-research