Workshops & Special Events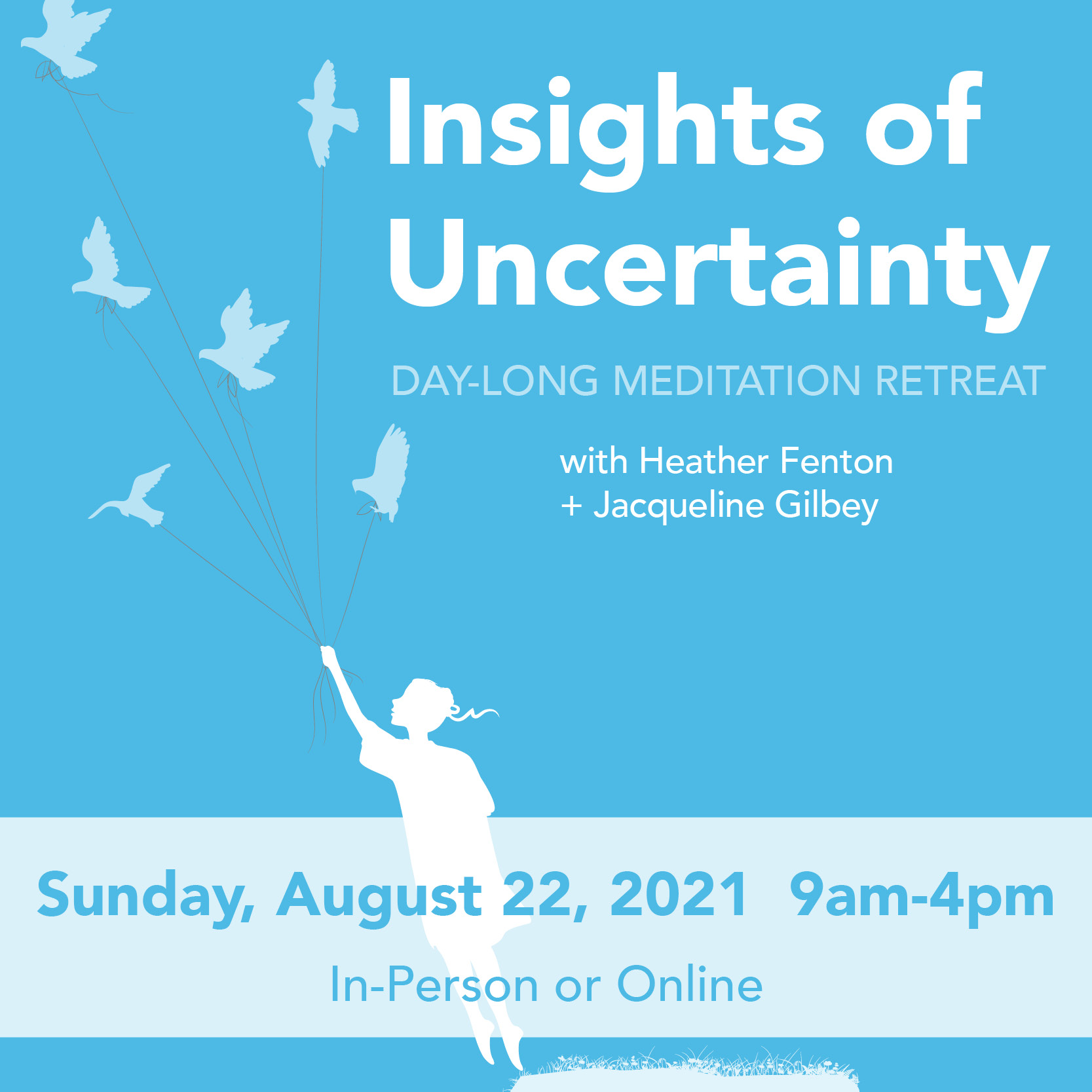 Insights of Uncertainty
"Insights of Uncertainty" will be an opportunity to investigate the ways in which we become stuck in habits. When we can relax our fixation with how things 'should' be, we can open ourselves to a natural creativity and sense of wonder!
with Heather Fenton of Stream Yoga + Meditation and visiting teacher, Jacqueline Gilbey 
Sunday, August 22, 2021
9am-4pm
IN-PERSON OR ONLINE
$40* (inc HST)
Please bring a simple brown bag lunch.
* Your $40 registration fee covers the administrative and operating costs of the retreat. In the tradition of the Buddha, the teachers will offer instruction (dharma) freely and will be accepting donations. The practice of giving (dana) in this way happens on the side of the teacher when they share the teachings and their experience, and happens on the side of the student when they support the teachers, in accordance with their means.
This practice also allows us to offer the retreat at an accessible cost. If the registration fee is still beyond your means, please let us know and we will do our best to arrange a scholarship.