Workshops & Special Events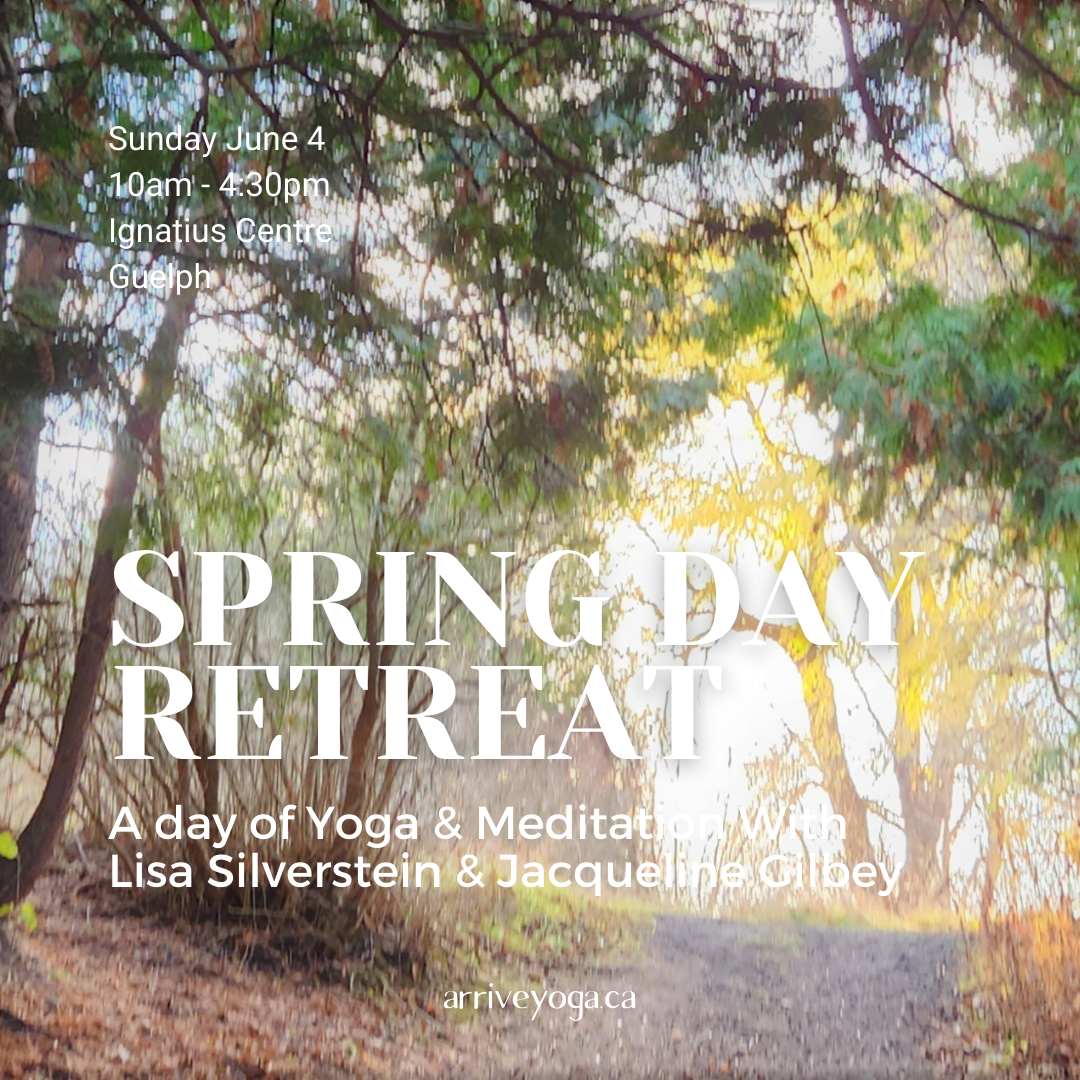 Spring Day Retreat
with Lisa & Jacqueline
This retreat day is full. Please let us know if you would like to be put on the waiting list by email us at info@arriveyoga.ca. Thank you!
Sunday June 4th 10am – 4:30pm, $108
(Includes a nutritious vegetarian lunch and snacks.)
We are so happy to be able to offer this retreat day together again at Brigid's Villa, Ignatius Centre, Guelph!
Join Lisa and Jacqueline for a day of yoga and meditation in this beautiful setting on the grounds of Ignatius just minutes from downtown Guelph. Take time to nourish yourself with active and restorative yoga practices, breathing exploration and meditation, as well as free time to connect with nature.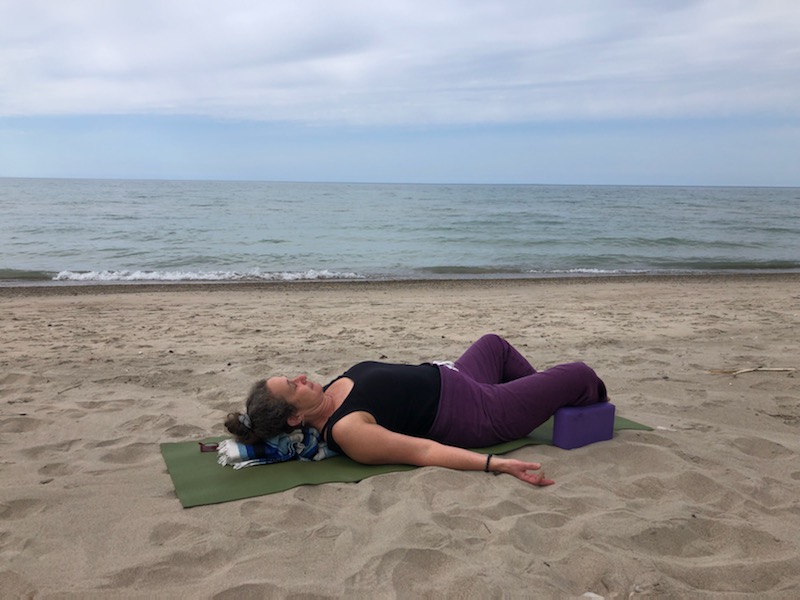 Monthly Restorative with Lisa Silverstein
Mondays, next class: June 19th
8pm – 9pm  
$19 (includes tax), Passes and Memberships welcome
Rest and relaxation have a deep rejuvenating power and are needed now more than ever. By using props to support the body, the poses can be held for longer periods, allowing the awareness and breath to move deeply inside. As the body progressively relaxes, there is an opportunity for layers of stress and tension to melt away and healing and renewal to take place. For our online classes please have on hand a bolster (or 2 large cushions), 2 blankets, a yoga strap or scarf, a small hand towel, and option for an eye pillow, mask, or eye covering. Suitable for all levels of practitioners.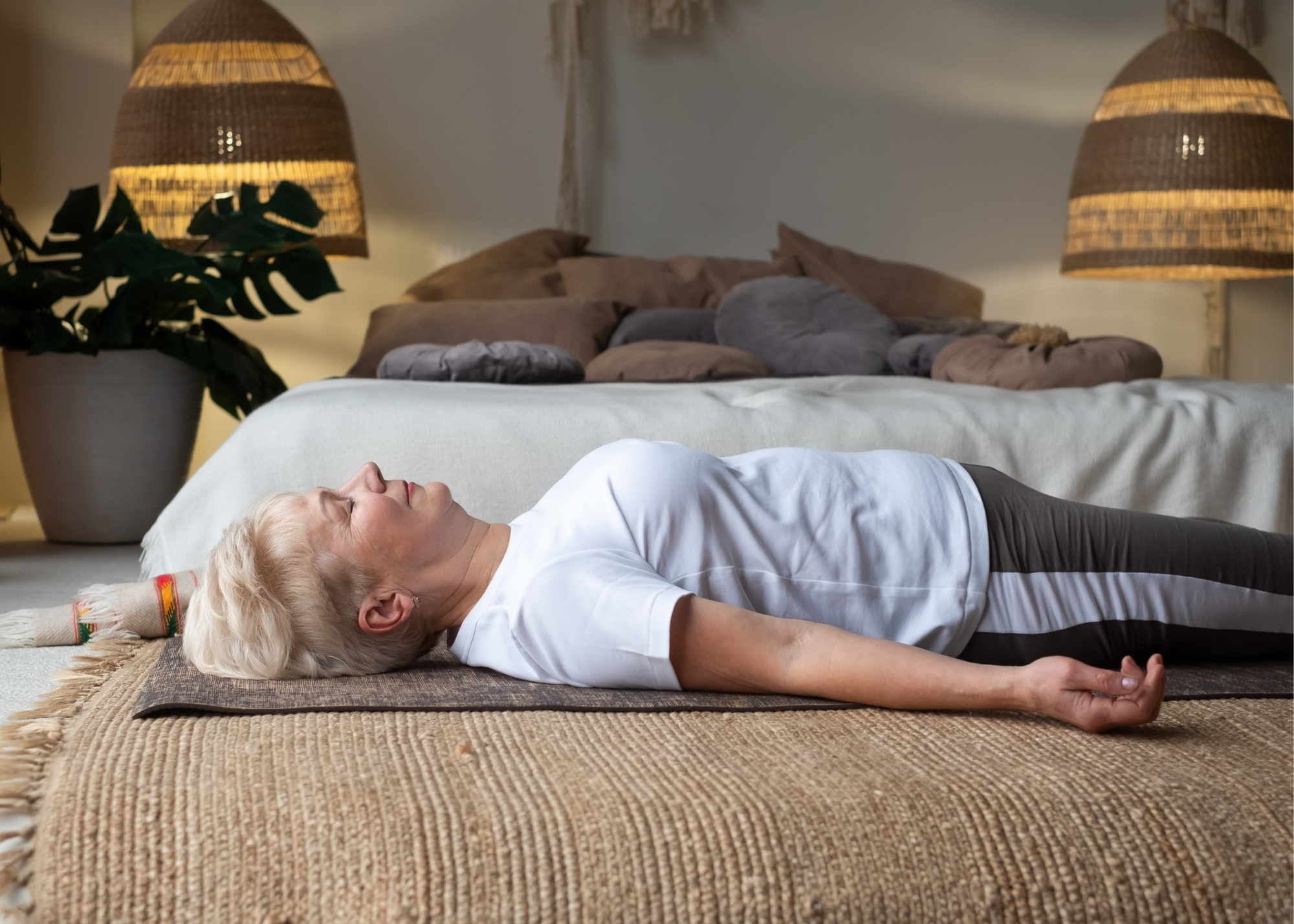 Monthly Yoga Nidra with Joanne Astley
Mondays, next class: June 5th
8pm – 9pm
$19 (includes tax), Passes and Memberships welcome
iRest Yoga Nidra is a form of guided meditation in the yoga tradition that promotes deep relaxation and self-inquiry. Lying down on a mat fully supported with props (and in the comfort of their own home via Zoom), students are guided through the steps of iRest Yoga Nidra, developed by clinical psychologist Richard Miller. These steps aim to give practitioners an opportunity to experience a deeply relaxed state from which they explore their own body, mind and spirit without judgment, as a way to discover a deeper sense of their own true nature. In clinical trials, it's been shown to be helpful for depression and anxiety, sleep problems, chronic pain and post-traumatic stress disorder (PTSD). For more information: https://www.irest.org/about-irest