Chloë Lazakis
Chloë began practicing yoga and meditation at Arrive (formerly Living Health and Yoga) in Guelph in 2008 and began teaching in 2015.  She completed a 2-year, 777 hour Yoga Alliance Certified Teacher Training Programme through Esther Myers Yoga Studio in Toronto in 2019.
Chloë's approach to yoga is light-hearted, non-judgmental, and fun.  She encourages herself and her students to begin wherever they are. For Chloë, yoga has become a powerful tool for self-inquiry and finding more peace in the body and mind.
Chloë  has completed mindfulness training in Toronto and Guelph and continues to further her studies by attending classes and workshops regularly.  She is thrilled to be teaching at Arrive, where her yoga journey began.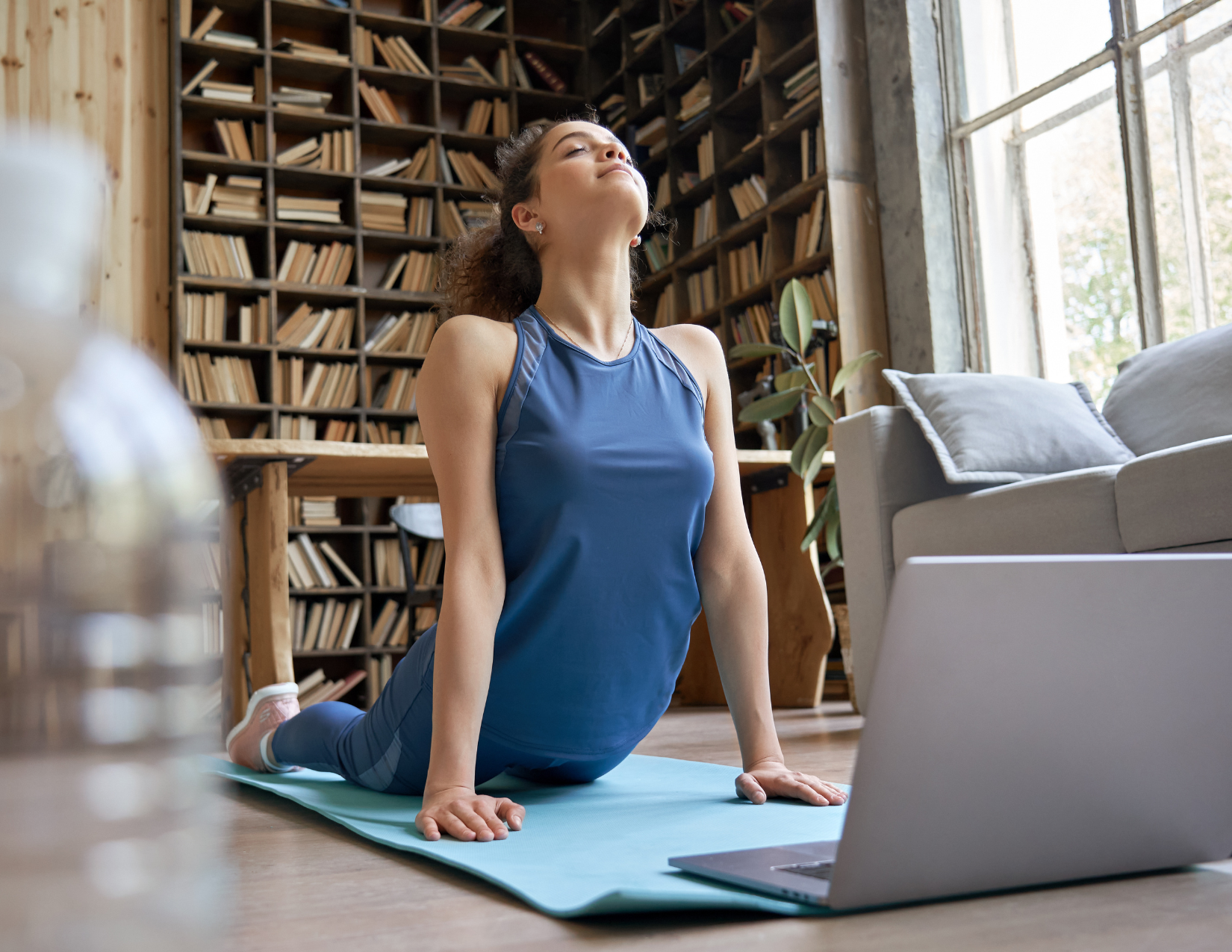 Coming Home Yoga: Mid-Week Practice
Online 
Wednesdays 7pm – 8:15pm
Drop-in $19 (includes tax), passes and memberships welcome
An opportunity to refresh for the second half of the week: come home to ourselves and our yoga practice to ground, breath and release. Expect gentle stretching, classical yoga postures, and breathing exercises – peppered with fun explorations to release tension and promote ease and vitality in the body and mind. This class is suitable for new-comers to yoga and experienced practitioners alike.