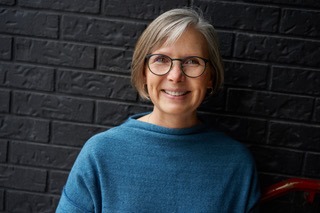 Elisabeth Schramm
Elisabeth is a clinical social worker in private practice, integrating various modalities in therapy, along with yoga and mindfulness meditation practices. Her therapy practice is focused on working with anxiety, depression, post traumatic stress and life transitions.  Her focus in training has been CBT (Cognitive Behaviour Therapy), MBCT (Mindfulness Based Cognitive Therapy), and well as the application of Mindfulness Meditation in Clinical Practice.
Elisabeth has also completed training workshops with respect to yoga for anxiety and depression, and has explored practices that are suitable for PTSD. Yoga and mindfulness practices have proven to be of benefit in building self awareness in body, mind and emotion. These practices may be helpful in regulating and processing emotion. Clients and yoga students will often report a feeling of being more balanced, at ease, and a notable shift toward self acceptance and self compassion.
Elisabeth's classes at Arrive
Sunrise Meditation Tuesday and Thursday 7am- 8am
Mindful Movement for Stress & Anxiety Wednesday 5:30pm – 7pm
Click here to see the full schedule and description of the classes.