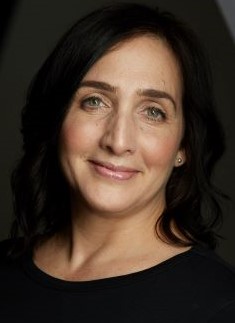 Gina Giammarco
Maintaining a strong, pain-free body to live and enjoy life is the source of inspiration for Gina's teaching. She helps others feel and move with strength and ease through a blend of modalities and training since 1999. Along with yoga certifications, specialization Pilates diplomas and osteopathic-based movement
practices, Gina teaches with passion and an open invitation to join her in "geeking-out" on our fabulously, intricately engineered structures.
I have been a student of Gina since 2018 and strongly recommend her classes. I started with the in-person Chair Pilates class and  now do three  classes a week online: Chair Pilates, Structure RX, and Functional Pilates and ELDOA. Over the past five years I have noticed steady improvement in general strength, core strength, posture, alignment and balance as a result of working with Gina.
As an active 76 year old who has gone through two major surgeries during this same period of time, I am extremely grateful to have had the body work and training I received from Gina which was very helpful pre both surgeries and continues to enhance my quality of life every day.
Gina's  classes are challenging, safe and fun. As a teacher, Gina is knowledgeable, patient, enthusiastic and passionate about her work. I carry Gina's teachings and movement cues into all of my daily activities. Her voice is  frequently in my head during aquafit, yoga, riding my bike, walking etc.reminding me of proper alignment for safe, sound and strong movement.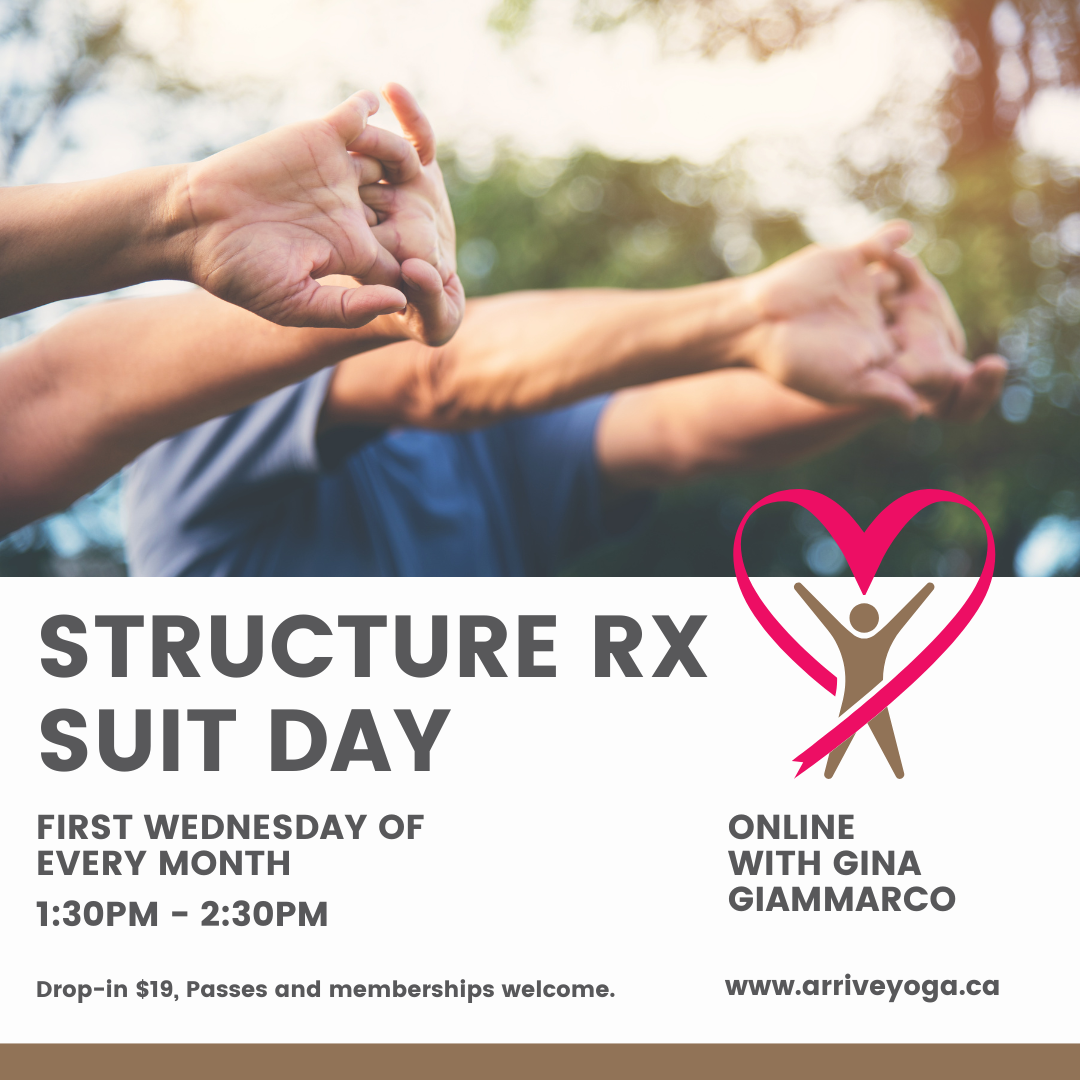 Gina's classes at Arrive
Chair Pilates Friday 11am –12pm
Structure Rx Wednesday 1:30pm – 2:30pm
Pilates/ELDOA Saturday 8:30am – 9:30am
Click here to see the entire schedule and description of the classes.
Private Classes with Gina
Private sessions are all about YOU!  In a group class, instructions are meant to be quite general and modifications and suggestions can be very helpful.  In a private session, I am trained to observe alignment, muscular imbalances and compensation patterns.  I have diplomas in 'Anatomy & Biomechanics', 'Pre/Post Rehab' and 'Special Populations: Athletes and Seniors'.  These Pilates specializations will help you and I figure out where and how weaknesses and compensation patterns have affected your structural alignment and function; addressing nagging issues before they become real problems.    Orthopedic surgeons and physiotherapists have all complimented my clients' improved performance after having worked with me.  They have been told to "…Keep up the good work…"
Personal attention in private sessions will improve your class performance and, more importantly, improve your strength for everyday living.
1hr – online via zoom $75
90min – online via zoom $90
1hr – in person $90
90min – in person $130
Please contact Gina directly for more information or to book an appointment:
Gina Giammarco
Movement Education. Body Wisdom
3d.body@gmail.com