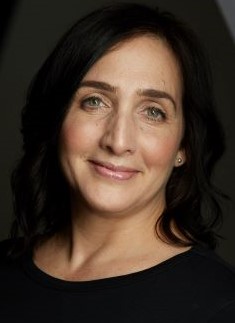 Gina Giammarco
Discovering yoga changed my life.  Since becoming a yoga teacher in the early '90's, I've been on a journey of learning and sharing.  Passionate about keeping myself, my students and my clients strong and vibrant, my teaching is all about understanding the body from a functional perspective.  My Pilates' training in Anatomy & Biomechanics, Diverse Populations: Athletes, Seniors and Pre/Post Rehab are based on the latest research in physiotherapy and osteopathy.   I am Level 3 certified in the osteopathic-based method known as ELDOA.  An ELDOA class is like the icing on the cake: combining functional Pilates concepts as preparation to ready the body for the challenging, meditative stillness of ELDOA poses.  Reminiscent of the ancient yoga practice that first inspired me, I offer a mindful practice from a modern, science-based platform to keep bodies moving well and with ease.  3dbodypilates.com
Gina's classes at Arrive
Chair Pilates Monday 12am – 1pm, and Friday 11am – 12pm
Structure Rx Wednesday 1:30pm – 2:30pm
ELDOA Thursday 5:30pm – 6:30pm
Intro to ELDOA/Functional Pilates Saturday 8:30am – 9:30am
Click here to see the entire schedule and description of the classes.
Private Classes with Gina
Private sessions are all about YOU!  In a group class, instructions are meant to be quite general and modifications and suggestions can be very helpful.  In a private session, I am trained to observe alignment, muscular imbalances and compensation patterns.  I have diplomas in 'Anatomy & Biomechanics', 'Pre/Post Rehab' and 'Special Populations: Athletes and Seniors'.  These Pilates specializations will help you and I figure out where and how weaknesses and compensation patterns have affected your structural alignment and function; addressing nagging issues before they become real problems.    Orthopedic surgeons and physiotherapists have all complimented my clients' improved performance after having worked with me.  They have been told to "…Keep up the good work…"
Personal attention in private sessions will improve your class performance and, more importantly, improve your strength for everyday living.
1hr – online via zoom $75
90min – online via zoom $90
1hr – in person $90
90min – in person $130
Please contact Gina directly for more information or to book an appointment:
Gina Giammarco
3D Body Pilates
Movement Education. Body Wisdom
3d.body@gmail.com