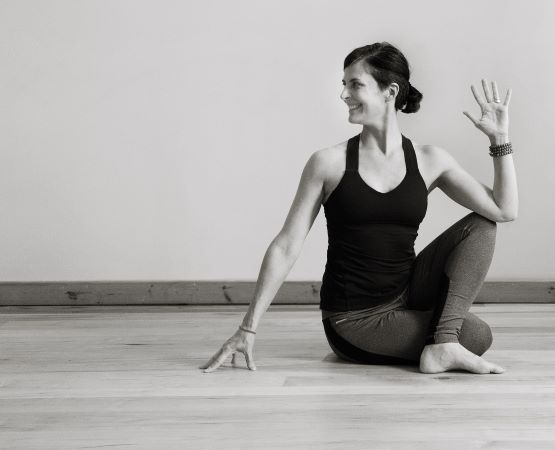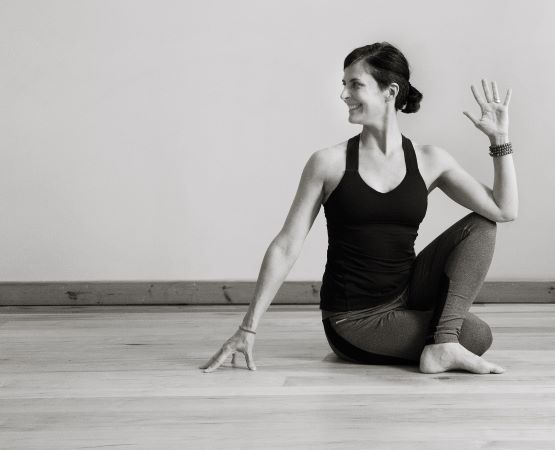 Jacqueline Gilbey
Jacqueline's practice and study come from the awareness and compassion teachings from the Buddhist and Yoga traditions.
Her yoga training comes from a mix of schools and perspectives that are influenced by Vanda Scaravelli, BKS Iyengar, and the Ashtanga tradition. She has a gentle teaching style that challenges without force or strain. She has been teaching since 2002 and has over 30 years of Vipassana (Buddhist Insight Meditation) practice. Jacqueline's classes reflect her own intention to find freedom in the body, heart, and mind with wisdom and kindness.
Jacqueline is a Registered Yoga Teacher (E-RYT® 500, YACEP®) with Yoga Alliance, which acknowledges the completion of a yoga teacher training with an approved and active Registered Yoga School (RYS).
Jacqueline's Classes at Arrive
Morning  Practice Monday 10am
YOGA: In-Person Tuesday 9:30am
Gentle Yoga Tuesday 5:30pm
Morning Practice All Levels Wednesday 10am
Yoga for Men (In-person) Thursday 5:30pm
Weekend Wake Up Saturday 10am
Click here to see the full schedule and description of the classes.
Private Classes with Jacqueline
My personal practice is rooted in Buddhist Insight Meditation (Vipassana). The reason I originally became interested in yoga was to find a comfortable and stable posture for longer periods of meditation practice. The physical aspects of yoga brought relief to my body, but I was immediately impressed how the practice also offers comfort and stability for the mind.
As a yoga instructor I encourage simplicity so that the body and mind can relax into their natural state. From there we can learn to trust the innate capacity for the body and mind to move toward health and well-being.
The fees below reflect the various ways you can attend a private class with me. To book a class, please contact the studio at 519-993-1813. Or send an email to info@arriveyoga.ca.
Number of Students
In-Person
Per Hour
Online
Per Hour

Book More than 3 Classes

In-Person                Online

1
$85
$75
$75                             $65
2
$90
$80
$80                             $70
3 or more
$95
$85
$85                             $75