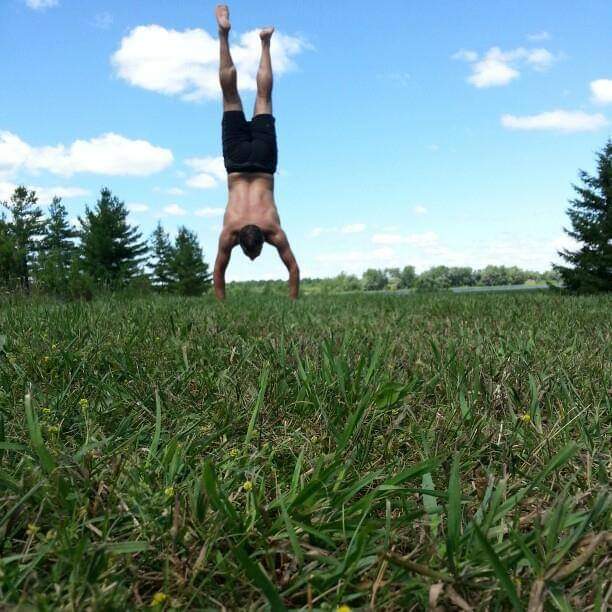 Kelly Lepage
Kelly's journey to yoga began 9 years ago. This path has led Kelly to an increased understanding of the powers of gratitude, mindfulness, physical activity, diet and positive thought.
Around his 12 birthday Kelly began to experience some very significant health concerns. He had developed IBS, ADD, ADHD and significant food allergies. These were magnified by daily intense pain from the development of scoliosis. While looking for solutions to help with constant pain, Kelly began to practice breathing and meditation to help with the intense mental, emotional and deeply physical stresses of such a hard path.
Kelly realized that green living and sustainability were passions for him and necessities in learning to manage all the health issues. The culmination of health and passion lead Kelly to his first practice and he never looked back.
At this later stage in his life commitment to yoga was an important step to manage his immobility and chronic pain issues. As Kelly's practice grew so did his openness to learn, grow and share his struggles and success.
A true love of yoga, life, sharing and dedication to his passions are his driving force.
Kelly's classes at Arrive
Evening Hatha Practice Wednesday 7pm – 8pm
A warm & gentle Hatha class with clear and thoughtful instructions. 
Click here to see the full schedule and descriptions of the classes.
Outdoor Classes with Kelly this Summer!
Weather permitting, you can find Kelly at the following locations this summer:
78 Norfolk Saturdays at 3 pm, and
Exhibition Park Saturdays and Sundays at 5 pm
Cost: $12.50