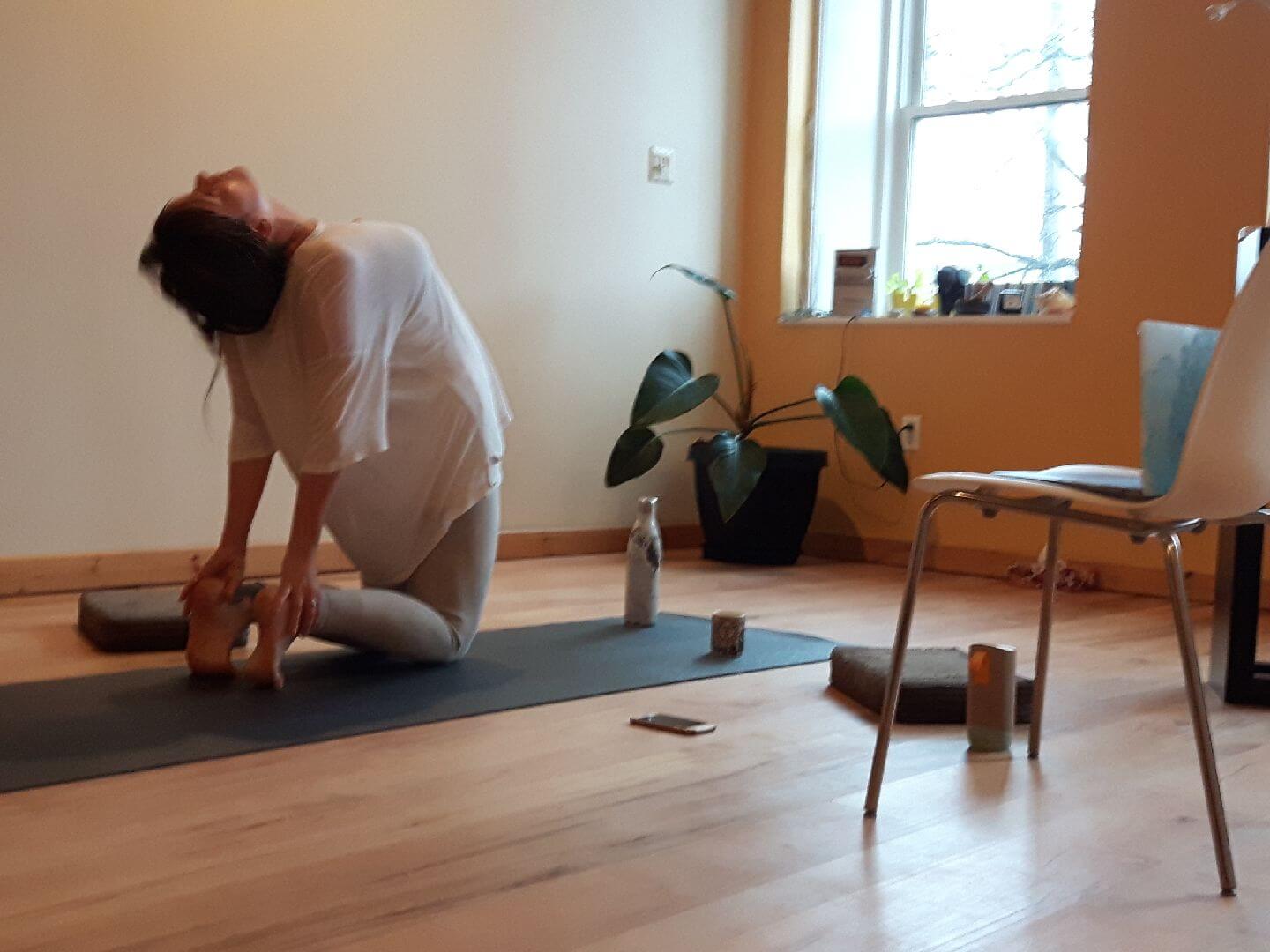 Melissa Reid
Before studying kundalini yoga, Melissa practiced both Iyengar and hatha yoga, completing her hatha yoga teacher training in 2012 at Kula Annex in Toronto. She has taught vinyasa, yin, prenatal, and restorative yoga. Melissa completed her 200-hour kundalini yoga teacher training with Sat Dharam Kaur in Owen Sound at The Trillium Healing Arts Centre in 2019 and is a KRI certified kundalini yoga instructor.
Melissa is truly grateful that her yogic path has led her to kundalini yoga. It is an ancient practice that can offer its practitioners freedom and ease in their body, mind, and spirit. It is her honour to share this beautiful and transformative practice with Guelph.
Melissa teaches at Arrive Tuesdays and Thursdays at 9:30 am and Sundays 10am
Visit her website at kundaliniyogaguelph.ca 
Melissa's classes at Arrive
Kundalini Yoga Tuesday 9:30am – 10:45am, Thursday 9:30am – 10:45am, and Sunday 10am – 11:30am
Using asanas (postures), mudras (hand gestures), pranayama (breathing techniques) and meditation, the practice of kundalini yoga balances the glandular system, strengthens the nervous system, and enables us to harness the energy of the mind and the emotions, so we can be in control of ourselves, rather than being controlled by our thoughts and feelings. This is yoga for everyday life, and every person. Kundalini yoga works for you if you can breathe and move your body. The kundalini yoga experience is said to go right to your heart, your core.
Click here to see the full schedule and description of the classes.
Outdoor Classes with Melissa this Summer!
Weather permitting, you can find Melissa at Exhibition Park, Sundays at 10:30am.
Bring a mat and a blanket.
To send an e-transfer or to find out more information, please email Melissa directly at: melissareidyoga@gmail.com