Supports for Your Practice
Has your sticky mat lost its stickiness? Give it a wash with some gentle eco-friendly dish soap and hang to dry. If it's indeed time for a new mat, we have you covered! Check out our selection from Half Moon and BMat below.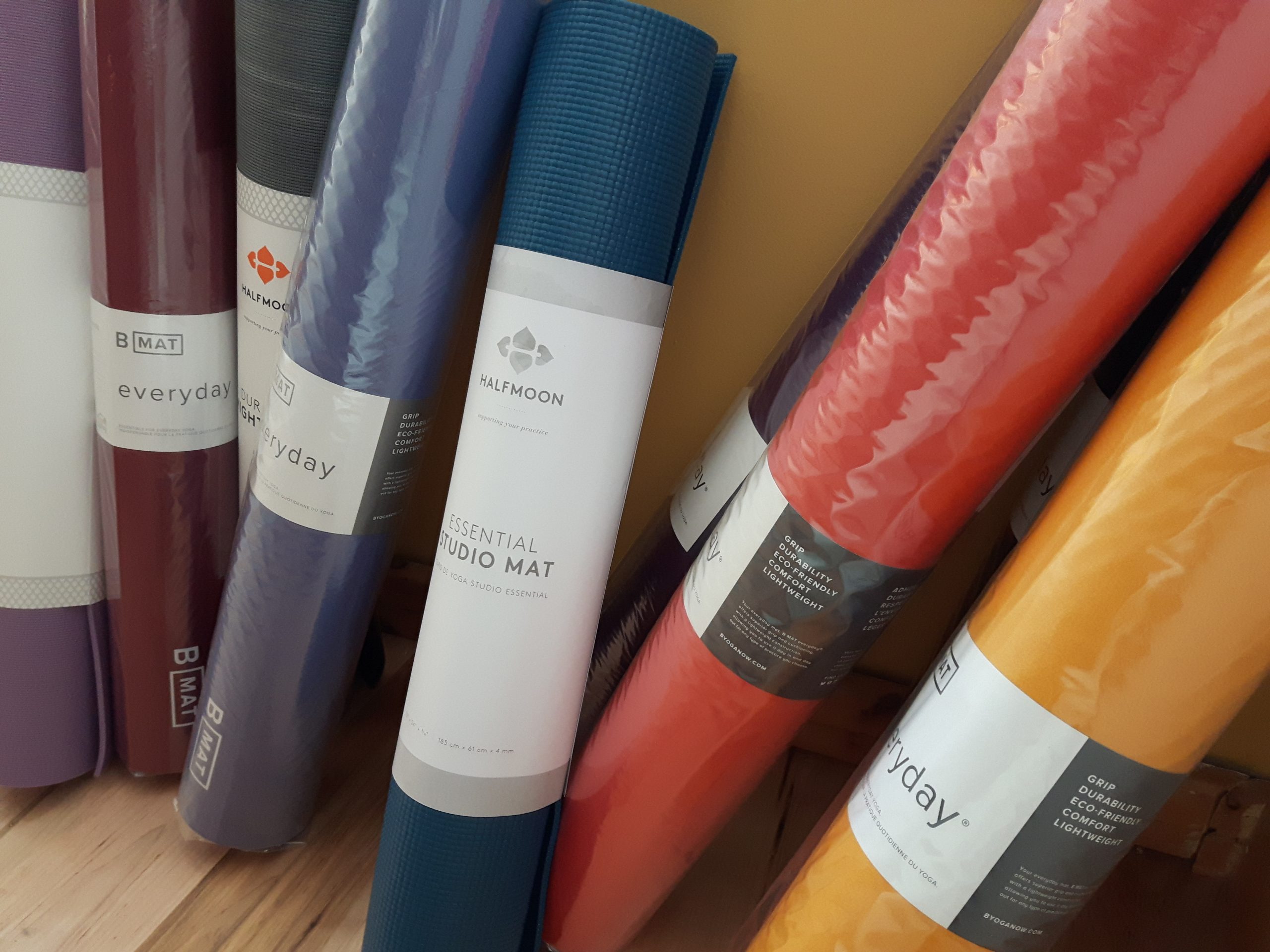 Yoga Mats
If you are in the Guelph area, we can deliver your mat free of charge to your door.
For more details about each mat, or to make a purchase, click on SEE SELECTION.
Need assistance in choosing the right mat for you? Please contact us and we will be happy to tell you more about the mats we have in stock.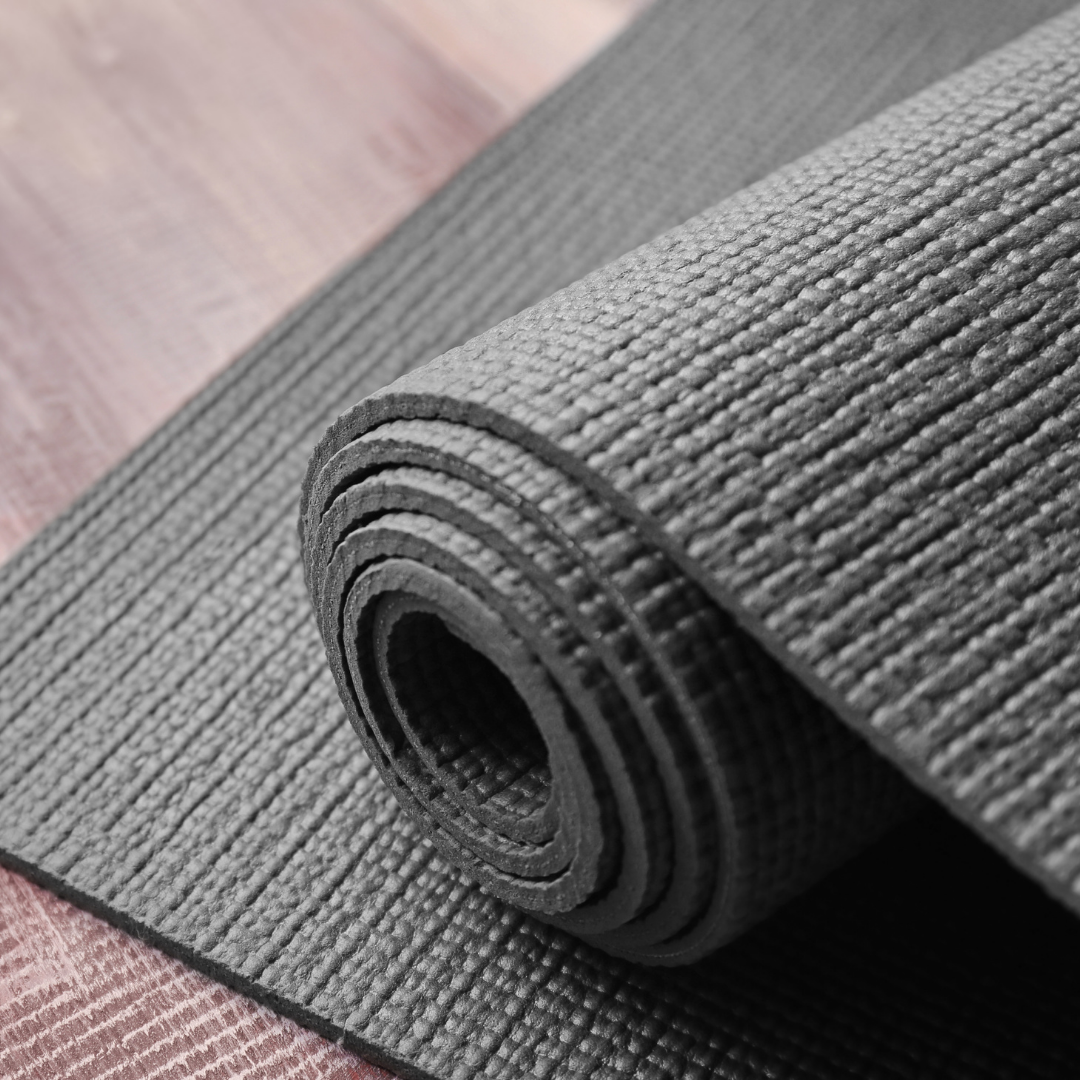 Half Moon Essential Studio Mat
A standard mat with 4mm thickness, allows a moderate cushion while still being light enough to take to-and-from the yoga studio (or park!) with ease.
$36 + hst
$46 + hst, Tall + Wide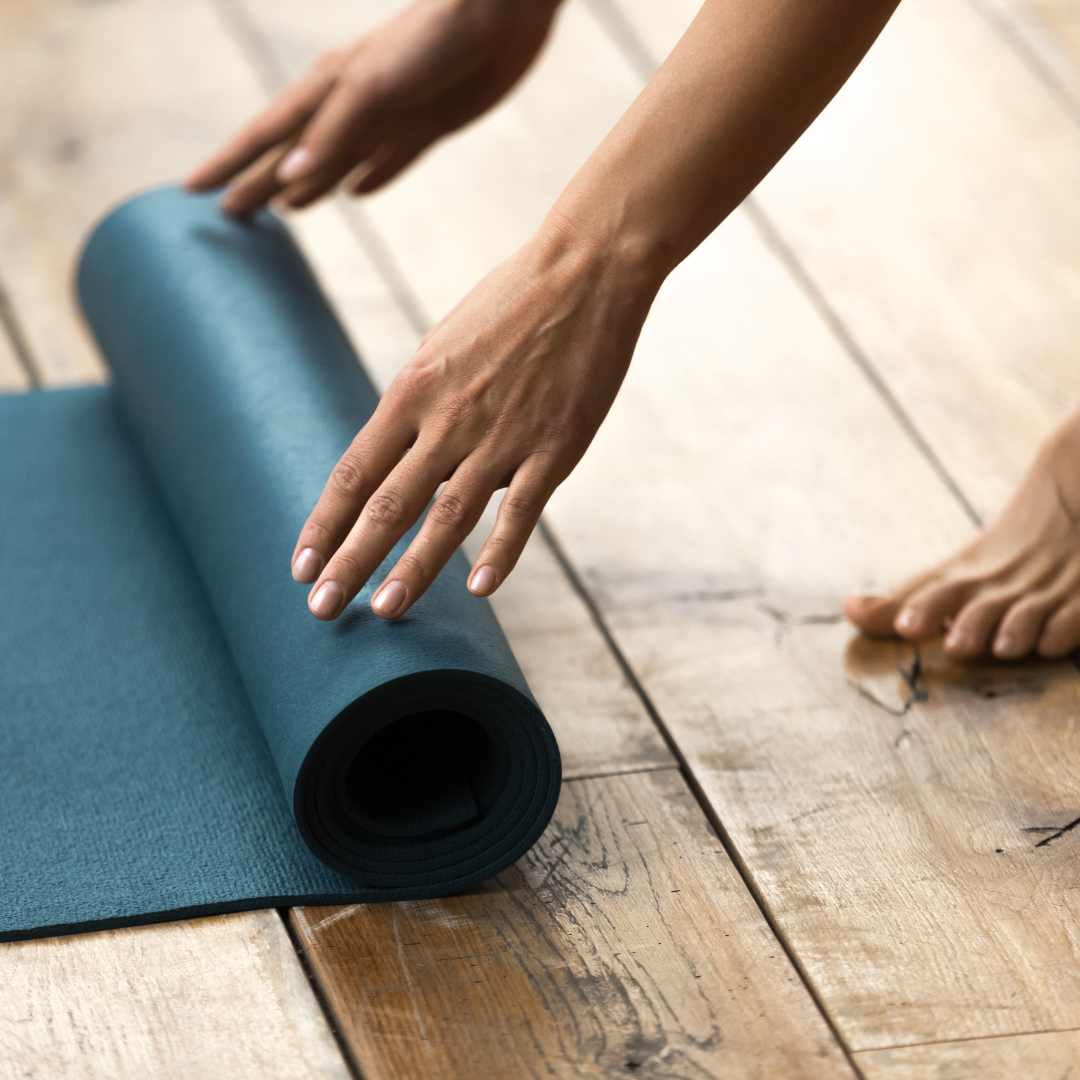 B Mat Everyday
The B MAT Everyday is super durable and will maintain its sticky functionality through miles of practice! A long lasting friend to invest in.
$82 + hst, 4mm
$96 + hst, 6mm
Used Props
Practising at home has us coming up with inventive ways to use that Collected Works of Shakespeare! If you want to save your books from Supta Baddha Konasana, you may want to consider purchasing some yoga blocks.
While our supply lasts, we have some lovely used props to support you at home. Please contact us to make arrangements for pick up.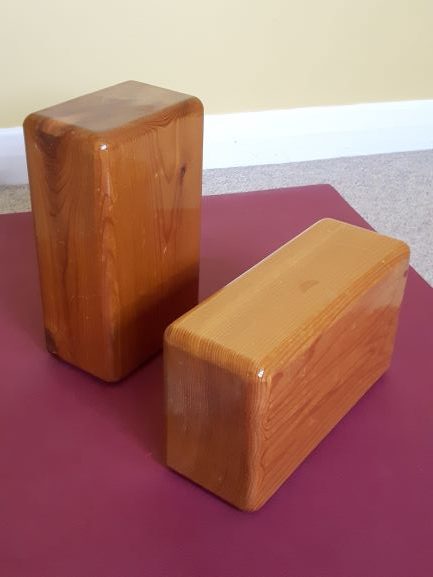 Wooden Yoga Blocks
These charming wooden blocks were crafted at a local high school.
$6 each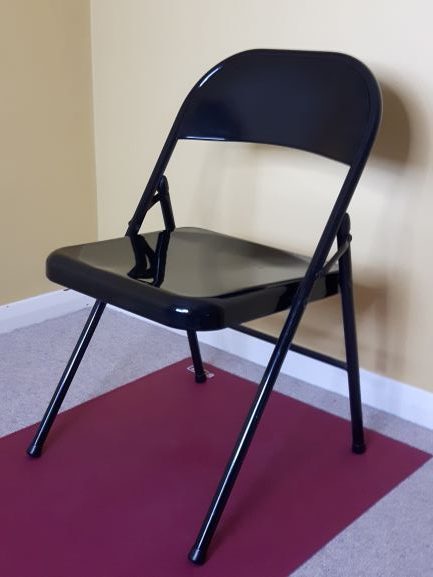 Metal Folding Chair
Perfect way to end your day! Legs up on a chair. Or take part in our Chair Pilates or Yoga classes and see how much strength and mobility can be gained without needing to come all the way onto the floor.
$8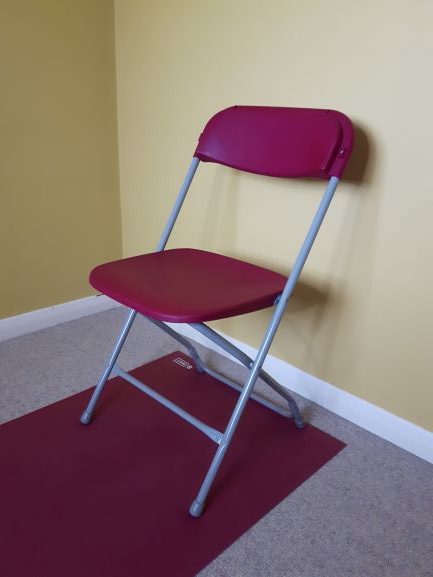 Red Folding Chair
Lighter than the metal chair but just as sturdy!
$8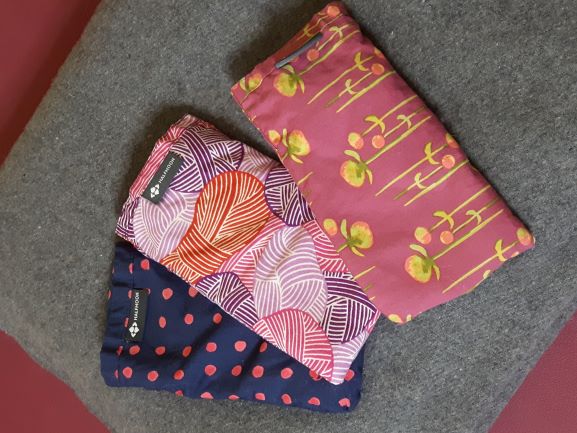 Eye Pillows
Gently used eye pillows from Half Moon. Unscented with removeable covers. 
$6