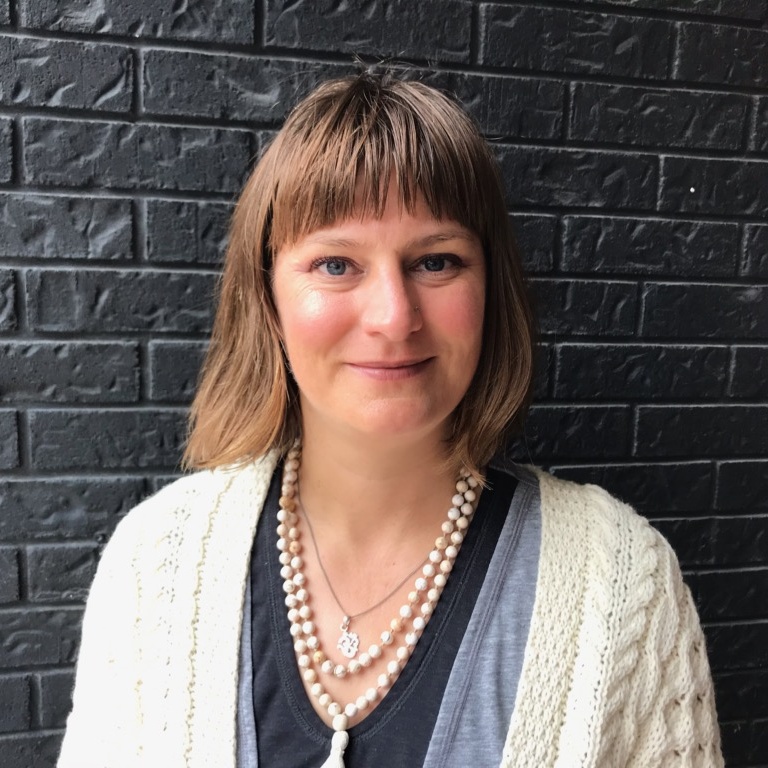 Sarah Junkin
Sarah discovered yoga in 1998, developed a regular practice in 2002, and began teaching in 2003. She completed 3-year teacher training and Yoga Alliance certification in 2007 with Yoga Central in Saskatoon, SK under the leadership of her primary and ongoing mentor, Patricia Dewar. Her ongoing training, workshops, and explorations have allowed her to study with Donald Moyer, Mary Lou Weprin, and Gay White (The Yoga Room, Berkeley, CA); Todd Jackson and Barbara Fergusson (Portland, OR); with Lynne Minton and other brilliant teachers.  She has also developed and continues to practice Vipassana Insight Meditation in her home practice, with sangha, and by attending retreats. In 2018, she completed 80-Hour Yoga Alliance 'SHE Yoga & Meditation Teacher Training: Women's Yin and Flow Yoga, Buddhist Meditation, and SHE Dharma' with Sara Avant Stover of The Way of the Happy Women.
Sarah studied Kinesiology at the University of Saskatchewan (BSc, MSc), has enjoyed careers as a Kinesiology Sessional Instructor; Kinesiologist, Coach, Mental Performance Consultant, and Coordinator/Manager within the provincial and national sport systems. She is a class of 2018 graduate with Leadership Saskatoon.
Increasingly, she enjoys teaching in alignment with the seasons/elements and in rhythm to the seasons and intuitions of her life. She is known for her skillful use of props, building energetically towards a peak pose or concept(s), knowledge of the body and inner body, and for her creative, inclusive and poetic lesson plans.
Sarah's classes at Arrive
Monthly Yin Class Mondays April 19, May 17, June 21 8:30pm – 9:30pm
Come to befriend yourself just how you are. The Yin Yoga class series will be offered with the intent to provide a 'sweet lullaby' to our energetic and nervous systems and to bolster our spirits as we gather and are guided towards a night's rest and repose. Winter is the most aligned season for deepening one's yin practice in order to find ways to enjoy, support and balance the water element. Yin yoga is a meditative practice with an emphasis on staying in forms/shapes in relative stillness, with breath, for some time (usually 2-5 minutes). Wonderful if you arrive at class using props or materials you have on hand at home such as blankets, pillows, blocks or books, a tie or strap and a yoga bolster or chair is a magnificent bonus.
Click here to see the full schedule and to reserve a class.