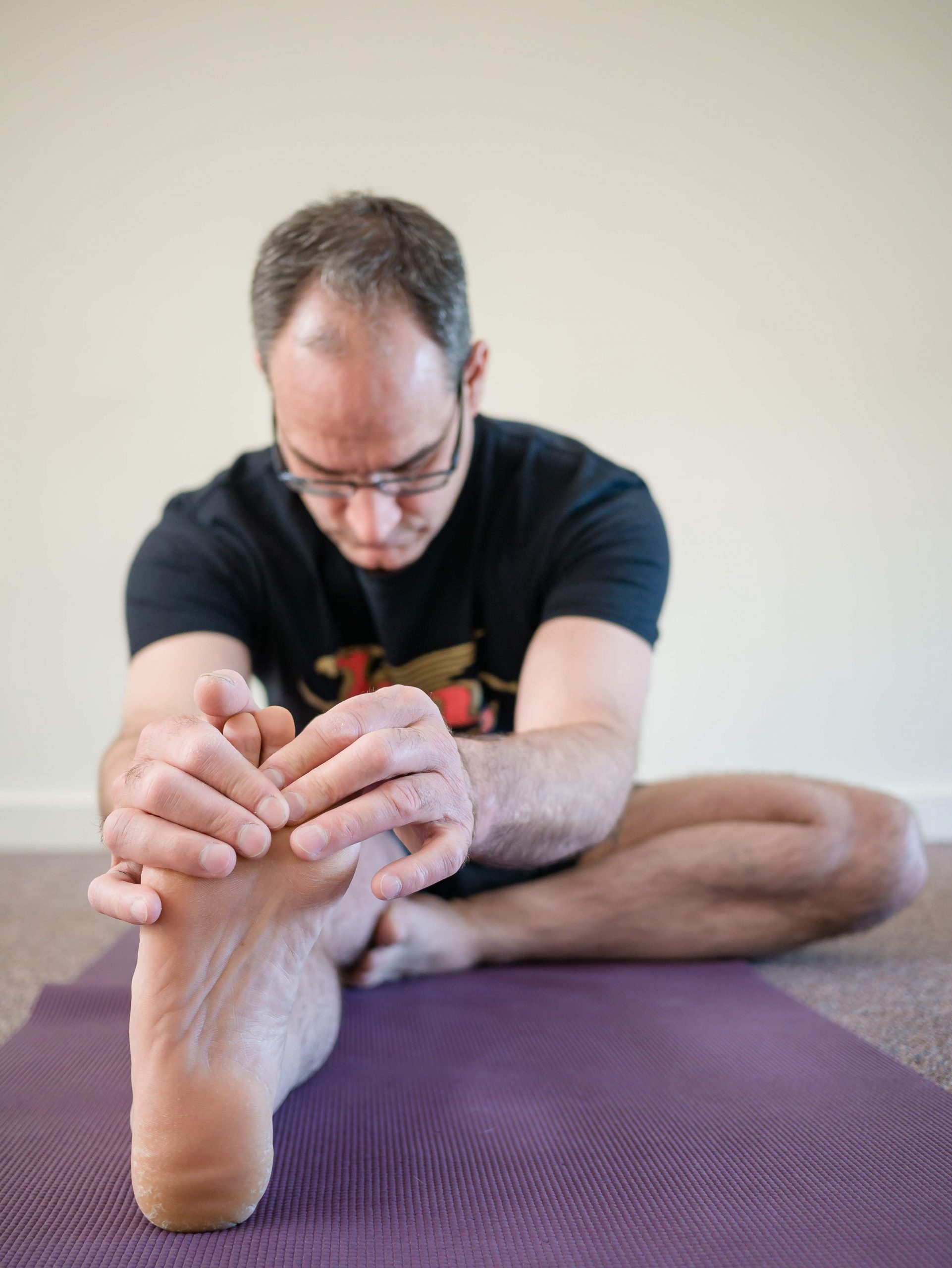 How To Attend A Class Online

To attend a class online, you must have an active profile with us in our new online registration program, Zen Planner. Once you have created a profile, you can pay for classes, purchase Nomad Passes and Memberships, register for workshops and series, and manage your account online through Zen Planner.
To reserve a class, please click on the red Calendar button below and then follow the Log In instructions.
Each time you plan to attend a class, you must reserve a spot in that class which is also done through your account in Zen Planner.
If you have difficulty logging in, we have outlined the steps below.
You can also call or email us and someone will get back to you as soon as we can!
Questions & Answers:Exit Visual Builder
How do I get an account in Zen Planner?
There are 2 ways to get an account in Zen Planner. One is through your computer and the other is on your phone. Both of these options are outlined below.
1.You can access Zen Planner on your computer by following this link: https://arriveyoga.zenplanner.com
This link takes you to a page that looks like this: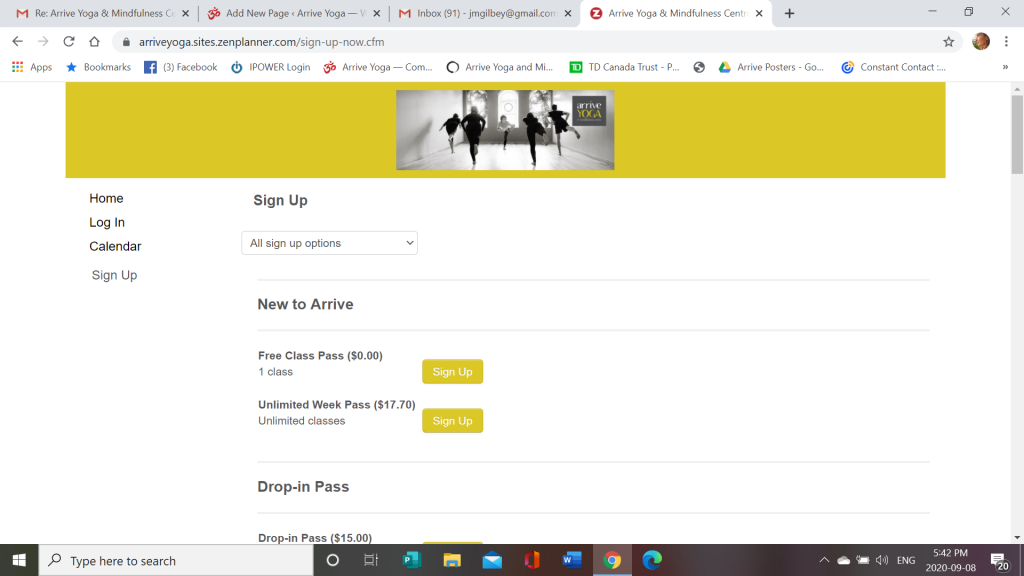 Once you are on this page, click on "Log In" under the "Home" button on the left side of the screen. You can type in the Log In and Password that we emailed to you. Or, if you didn't receive and email, you can create an account here.
2. You can also download the Zen Planner App on your phone by clicking on one of these options:
Once the App is downloaded on your phone, you can create an account by using the Log In and Password that we emailed to you. Or, if you haven't received an email from us, you can go ahead and create an account.
How do I sign up for a class?
In order for you to sign up for a class, you will need to purchase a pass or membership. There a a few ways you can do this:
1.Through your account in Zen Planner by using a Credit Card or Debit. This is the fastest way to have your pass available in your account for use.
2. Sending an E-transfer to info@baileycreative.ca. Keep in mind that we will need time to process your payment in order for your pass to be in your account and available to use.
3. Over the phone. Mail or call the studio to arrange for payment over the phone.
For a list of all our passes and memberships, see PASSES & MEMBERSHIPS. Please reach out to us if you would like some assistance choosing the options that suits you the best!
To sign up for a class through your Zen Planner account:
Click on the red Calendar button below:
On the interactive calendar, you can scroll around to see which classes are offered on any given day.
Click on the day and class you would like to attend. A window will pop up that looks something like this: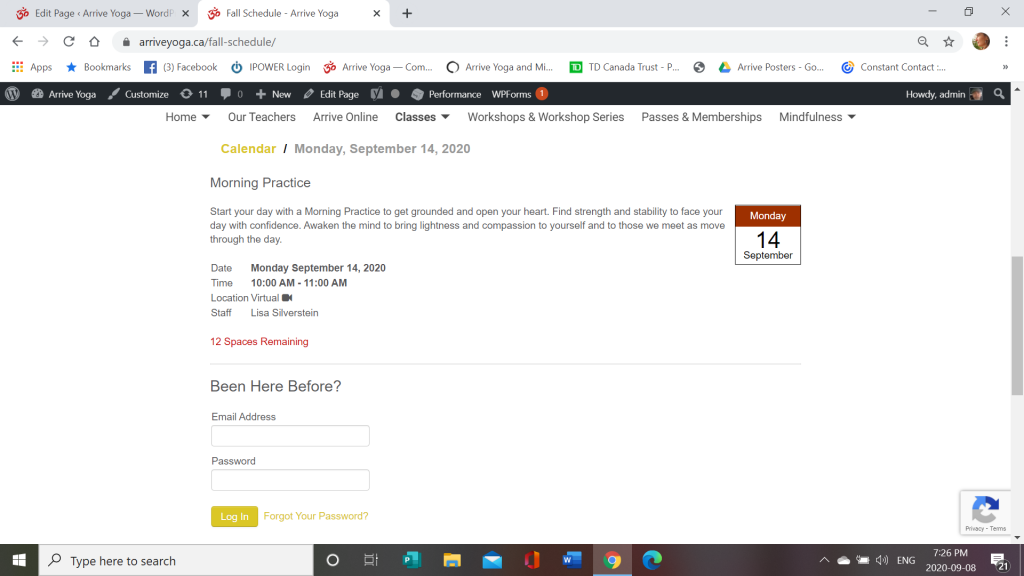 If you have an account in Zen Planner, you can fill in your Log In and Password. If not, it will take you through a series of steps to set up an account.
If you have a pass or membership already in your account, you can use this to pay for the class.
How do I get the Zoom link to my class?
Once you have purchased your pass or membership and signed up for your class (see above), the Zoom link and password will available in your Zen Planner profile.
Are my unused classes on my previous Nomad Pass automatically carried over to my new account?
Unused classes on a previous Nomad Pass purchased before March 17th 2020 are not automatically carried over into your new Zen Planner account. Please contact the studio and we will let you know if you have classes left; and if so, we will put these into your new account. We will also reset the expiry date to account for the 5 months that the passes were on hold.
Address
105 Wyndham St N Guelph, ON N1H 4E9