Accessible Chair Pilates
This class is done entirely with the support of a chair, no need to get down on the ground. Drawing from yoga, pilates and mindfulness practices, this is perfect for anyone who wants to improve their understanding of their body and their ability to move it. Explore functional movement, focus on connective tissue and joint health, strengthen weak areas, mobilize tight areas and consider reorganizing your structure for everyday activities. 
---
Classical Hatha Yoga
This class will provide an ideal opportunity to discover the healing path of Hatha Yoga. We'll learn the basics of the yoga practice and experience the benefits of consistent practice . We'll explore asana, breathing techniques, and meditation, to draw the awareness to the sensations of the body, breath and mind. Classes will focus on alignment of the body where the poses are held for a short time, on deepening awareness of the sensations felt in the body as the poses are held for a longer time, and exploring the meditative state. 
---
Chair Yoga
Watch this video with an introduction to Chair Yoga with Kirsten Blokland!
https://www.youtube.com/watch?v=W9ZlACpCfCM
---
Evening Practice
Come to Evening Practice after your day and feel the benefits of letting go. Expect a blend of hatha yoga postures with stretches to release the effects of stress and distraction, strengthening poses to increase stamina, breathing practices to develop awareness and vitality, and restorative postures to set the mind and body for rest.
---
Family Yoga
Children and adults of all ages, shapes and abilities are invited to explore the playfulness of yoga asanas through body awareness games, creative movement related to animals and nature, mindfulness and imagery.
---
Foundations
Yoga asana and breathing practices are built from a reliable, safe foundation. More attention and detail will be given to the fundamentals of movements, including breath, strengthening, alignment and ease as we continue to explore the roots of the practice in varied sequences. All levels welcome.
---
Gentle Dynamic Yoga
A practice for all bodies.  Slow flowing, mindful practice. to open and strengthen body and mind.


---
Gentle Yoga
This class focuses on ways of gently reintroducing us to our body and mind. We will learn how to move with more ease, less tension, and a greater sense of compassion towards ourselves. This is a good choice for those looking for a restorative practice integrated with ways of building strength and mobility.
---
Hatha Flow Level 2
Hatha Flow is an energetic and mindful form of Asana/pose where students fluidly move from one Asana/pose to the next while connecting their breathing to their movements. For students who have taken a level 1 class and have some knowledge of the poses.
---
Hips and Hamstrings
Hips and Hamstrings A class geared towards anyone experiencing tightness or a reduced range of motion in their hips and/or hamstrings. This is an excellent class for athletes or those wanting to improve their flexibility, stability and range of motion.
---
Intro ELDOA & Functional Pilates
ELDOA is an osteopathic-based full-body strengthening and re-alignment practice. The ELDOA poses work with the concept of tensegrity (think of the tension holding that holds an umbrella open). Functional Pilates work prepares the body for the challenging ELDOA poses.
---
Introduction to Meditation
This series is intended for beginners, and is a simple, practical introduction to meditation/mindfulness and its many benefits. We will cover six essential practices such as calming the mind, seeing clearly and self-compassion. Chairs are available and all are welcome. Please do not wear any heavy colognes or perfumes as they can cause distraction, and allergic reactions in others.
---
Introduction to Yoga
Curious about Yoga but don't know where to start? Join us now and start feeling better in your body and mind, breathe more deeply, move with less pain and more ease, cultivate relaxed energy & develop a steady attention and an open heart.
This six weeks series will cover the fundamentals needed to get you started:
• Brief History – Yoga then, Yoga now
• Attitudes of a Yogi – Non-harming, Non-judgement, Self-compassion
• How to Move Safely in Your Body
• Alignment in the Foundational Poses
• Breath Awareness
• Mindful Attention
This is a registered series, drop-ins are not permitted. 
---
Kundalini Yoga
Please join us on a weekly energetic journey! Using asanas (postures), mudras, pranayama (breathing techniques) and meditation, the practice of Kundalini Yoga balances the glandular system, strengthens the nervous system, and enables us to harness the energy of the mind and the emotions, so we can be in control of ourselves, rather than being controlled by our thoughts and feelings. This is yoga for everyday life, and every person. Kundalini Yoga works for you if you can breathe and move your body. The Kundalini yoga experience is said to go right to your heart, your core. These teachings are designed to give you "hands on" experience of your highest consciousness. By approaching Kundalini Yoga with openness and respect, you can change your life.
---
Meditation & Inquiry – By Donation
Everyone is welcome! We begin with a forty minute meditation. Instruction is available, if are new to practice. We then have an open-ended inquiry about our experience. Don't worry, no one is expected to talk, unless you want to. Finally, there is a little teaching. We do sit on the floor, however chairs are available. It is drop-in, by donation and runs every week except for major holidays. Please no perfumed colognes or body products as they can be distracting and cause allergic reactions in others. It is a very relaxed and casual space.
Ken Hood has been meditating and teaching for over 30 years.
---
Morning Practice
Start your day with a Morning Practice to get grounded and open your heart. Find strength and stability to face your day with confidence. Awaken the mind to bring lightness and compassion to yourself and to those we meet as move through the day.
---
Movement Dynamics Pilates/ELDOA
Drawing from yoga, pilates and mindfulness practices, this is perfect for anyone who wants to improve their understanding of their body and their ability to move it. Explore functional movement, focus on connective tissue and joint health, strengthen weak areas, mobilize tight areas and consider reorganizing your structure for every day activities.
---
Movement Explorations
Our bodies are amazing creations. We connect to the world inside of ourselves and the world outside through breath and gravity, via spaces and fluid pathways, in infinite ways. Bring your curiosity to this exploration of the connections and support to be found in the tissues within you that you created!
Jayelle is a poet, yoga teacher, and physiotherapist who has been teaching and exploring movement for more than 40 years. Jayelle is also the founder of Living Yoga & Health.
---
The class known as "Over 50" has been changed to "Dynamic Gentle Hatha".
Classes include more warm-ups and fewer poses per class. Emphasis is placed on compassionate self observation and loving the body as it is in the moment. Skills for preventing injury, building strength, flexibility, balance and awareness are developed to mitigate the effects of aging while remaining at ease in the body both on and off the mat.
---
Prenatal
Pregnancy is a time of extraordinary change for your body and life. It is an exciting time. It can also be an overwhelming time. Each pregnancy is unique and so these classes give you the chance to explore a variety of poses and breathing practices that can bring comfort and restfulness to your body and happiness and calm to your mind. Take this time to nurture yourself. There will be ample time for discussion and to share your pregnancy experiences. Have fun, feel supported by other moms-to-be in the class, and look forward to friendships that will grow after little ones arrive. No previous yoga experience is required. Please note: this is not a labour preparation class and it should not replace the healthcare schedule and program you are currently following. It is intended for enjoyment and as an addition to a fit, healthy lifestyle during pregnancy.
---
Qigong & Yoga, All Levels
This class is a complementary blend of simple qigong and yoga movements that help to open, stretch, strengthen and re-energize the body. The combination of gentle flowing movements along with breathing exercises, meditation and self massage help to move stagnant energy,  relieve
tension and improve both physical and mental health.
---
Restorative Yoga
Rest and relaxation have a deep rejuvenating power and are needed now more than ever. By using props to support the body, the poses can be held for longer periods, allowing the awareness and breath to move deeply inside. As the body progressively relaxes, there is an opportunity for layers of stress and tension to melt away and healing and renewal to take place. For our online classes please have on hand a bolster (or 2 large cushions), 2 blankets, a yoga strap or scarf, a small hand towel, and option for an eye pillow, mask, or eye covering.  
---
Slow Flow
Ease into your day with the sweetness of breath based fluid, gentle movement and a kind and mindful attention. Our exploration will include somatic, range of motion, spinal movements and self exploration. Appropriate for all levels.
---
Stretch & Strengthen
A Hatha class that will ease you into your Sunday, awakening the body, mind and breath, and leaving you ready to tackle your day physically and mentally.  Classes will vary week to week based on theme and season, but you can expect to do some sitting as well as some moving in this Stretch & Strengthen class.
---
Structure Rx
Standing, sitting, walking and moving are everyday functions. This class is for exploring functional movement – how it can get compromised and ways we can find it again. Our goal is to bring suppleness to all our joints and strength to our entire structure.
---
Sunrise Yoga
The perfect way to awaken and greet the day with intention. Practice will include a nourishing blend of meditative mindset, embodied movement, active varied flow, restful postures and seated meditation to integrate into your day.
---
Sunrise Meditation
Arrive on your cushion in the stillness of the morning and begin your day with a settled body and open mind. Each morning will include 15 minutes of yoga instruction, 45 minutes of sitting practice and time at the end for tea & inquiry.
In the Buddhist spirit of dana (generosity) these classes are offered freely. Any donation toward the classes would be welcomed.
---
Vinyasa Level 2
A dynamic vinyasa sequence that focuses on strength and mobility. Vinyasa is a sequential movement that interlinks postures to form a continuous flow. This class connects you to breath, leads you to a peak posture and concludes with restful stillness. Accompanied by an inspiring playlist.
---
Weekend Wake Up!
This Saturday morning class is for those who are needing to decompress, unload, and let go. We move the spine in all directions with flow, stillness, breath, and meditation. This is a wonderful class to develop strength, stamina, and flexibility while letting go of the aggressive habits of pushing, pulling, and judgement. While we encourage all levels of practice to this class, we recommend that you have some familiarity with yoga, or another body/mind centered practice.
---
Yoga for Anxiety
Experiencing anxiety, panic, and worry can be extremely uncomfortable.   Many of us are familiar with using strategies such as ignoring, distraction or numbing to push these away. In this class, we'll explore the possibilities available to us and learn to meet these difficult states in the body with curiosity and interest. The intention in this class is to provide a safe space to explore yoga and mindfulness, using the principles of 'Trauma Sensitive Yoga' and 'Mindfulness Based Cognitive Therapy'.  The practices are gentle and suitable for beginners.  Modifications will be offered.  There will be opportunities to ask questions and discuss what you experienced.  In an environment that is non-judgemental, non-competitive and non- harming, you will be offered guidance, but also be encouraged to make choices for your own practice.
---
Yoga for Men
This class has been affectionately called "Broga" amongst its practitioners. We work on stretching the legs, releasing the hips, undoing tension in the shoulders. We practice letting go and being present. Each class ends with time for relaxation.
---
Yoga for Self-Care
For many people, Sunday evenings can be an anxious time. We hope that our weekend gives us time to rest and look after ourselves, but often it is even busier than our work week. By Sunday night we feel depleted with Monday morning coming way too early. The Sunday self-care class will offer a beautifully restful all-level yin yoga class focused on inner quietness through the holding of restful, gentle yoga poses. Sequences will be aligned to the elements and seasons and encourage working mindfully and honouring individuality. Come home to yourself via a complementary practice to balance one's regular yoga classes. Enjoy this class before bed to support a peaceful unwinding evening to wake up refreshed and renewed for the week ahead.
---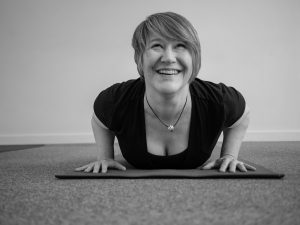 Yoga for Women


Jayelle Lindsay has offered this class at this time on Tuesdays since Living Yoga & Health's beginning in 1995. We gladly carry on the tradition! Working with subtle movements and deep intentions we grow stronger, find our balance and move with ease. Expect both static and active movement integrated with breath, sounding, and meditation. A class for women who have taken a beginner class, or level one, and are looking for more focus and challenge.
---
Yoga Nidra & Restorative
This special monthly class combines restorative yoga and yoga nidra (a form of guided meditation in the yogic tradition). On Friday evenings, treat yourself to deep rest with gentle inquiry into all layers of the body. Classes may be supportive restorative yoga with a nidra component towards the end, or an intertwining of the two practices throughout the class.