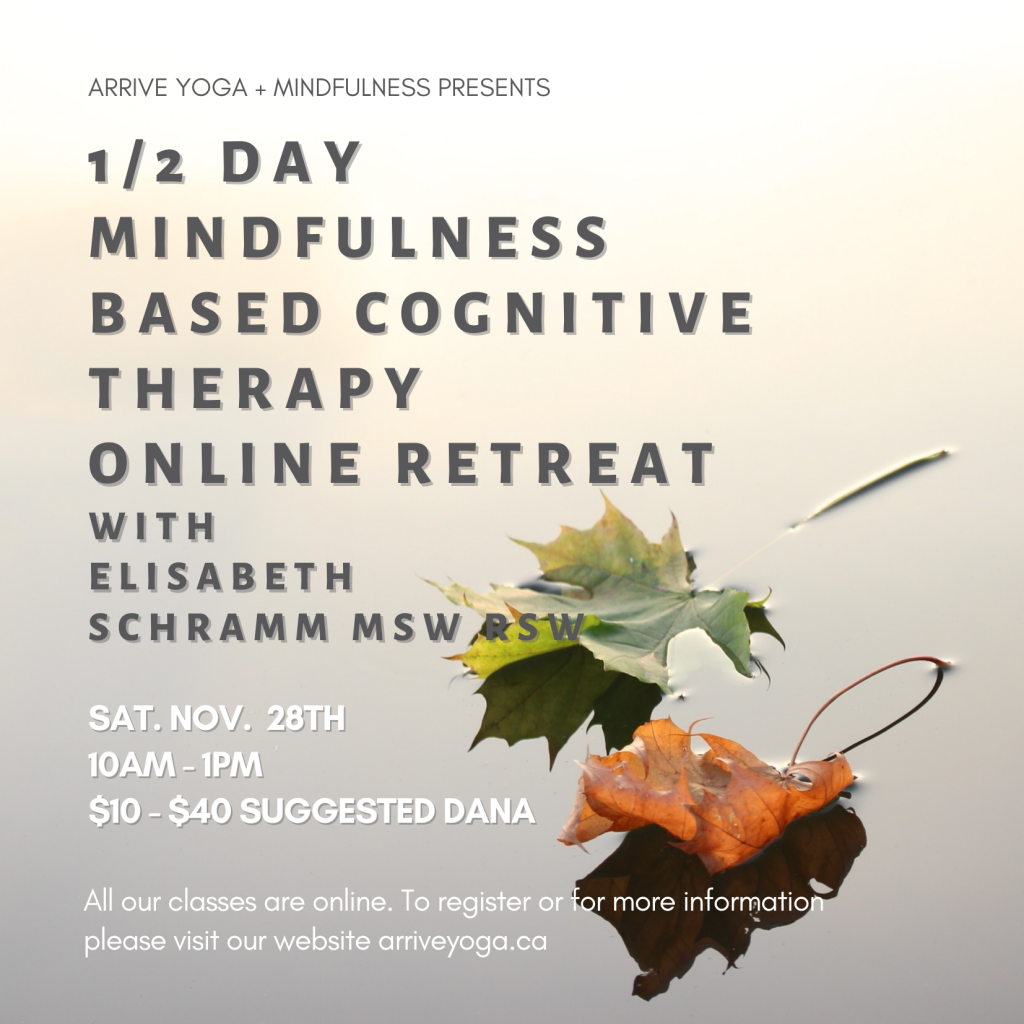 This half day retreat allows for a dedicated period of time for practice. It is offered as a
component of the MBCT group offered several times a year at Arrive. We also have
space available to others who have some experience with meditation and may appreciate
this time dedicated to deepening practice.
The day will begin with a welcome, brief practice and check in. During the 3 hours we
will explore seated mindfulness meditation, walking meditation, gentle mindful
movement. There will be a break mid-way, and time for discussion and question.
For further information, you are welcome to contact Elisabeth directly by email:
elisaschramm@gmail.com .
To find out how to make a donation and register for this event, please visit this page https://arriveyoga.ca/mindfullness/
Or contact the studio at 519-993-1813