With Gina Giammarco
Sorry! This series is cancelled. 
Sunday Nov 25th, 4-6pm, Introduction.
Monday Nov 26th – Friday Nov 30th, 6:30am-8am
5 early mornings (Monday November 26th – Friday November 30th, 6:30- 8am) to wake up and recharge your whole body.  A mindful approach to organizing and aligning the connective tissues that surround all of our joints bringing suppleness and strength to both movement and stillness.  We will incorporate Pilates and ELDOA techniques to feel stronger and longer for the day ahead and all the activities we perform.
Along with my Pilates diplomas in 'Anatomy & Biomechanics', 'Post Rehab' and 'Athletes and Seniors', I'm beginning my training to become a certified ELDOA instructor.  ELDOA, translated from French, means 'Longitudinal Osteoarticular Decoaptation Stretches'.  Developed by the French Osteopath, Guy Voyer, it as a proven and recommended method of hydrating connective tissue, improving joint function and muscle recruitment.  Once learned, these stretches take minutes a day and have profound benefits on the spine, hips, knees, shoulders and the entire body.   This is the work we will 'wake up' with Monday to Friday.
On the Sunday November 25th,  preceding the Reset, from 4-6pm, we will have a get together to meet and discuss the intention for the week.  At this first session we will do some movement work but also examine the impact of nutrition on our health and wellness.  We'll look at what foods are conducive to good health and what foods to consider avoiding and or eliminating.  Handouts will be provided.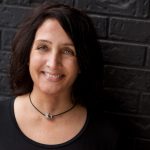 Gina Giammarco
is certified in both yoga and Pilates and specializes in anatomy and biomechanics as well as pre- and post rehabilitation. Gina's passion is helping people learn how to keep their joints supple and their bodies strong for pain-free, functional movement. Freeing the body from pain enables us to enjoy moving the body more. It is this joy of movement that is at the essence of Gina's teaching. Gina is on a lifelong journey to learn as much about keeping bodies moving well, with strength and suppleness. In group classes, workshops and private sessions, it is this joyful, dynamic movement that she hopes you take with you in your hearts, minds and bodies. For more info: www.ginagiammarco.ca