With Kirsten Blokland
Saturday November 7th
2pm – 3:30pm
$25 + hst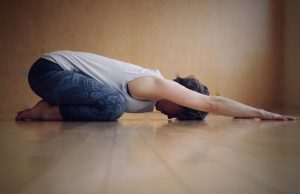 Are you a yogi with Lupus, Rheumatoid Arthritis, Fibromyalgia, or another type of connective tissue condition, or a yoga teacher looking to increase your knowledge about teaching students with these conditions?  If so, this workshop is for you!  In this workshop, we will discuss the potential of yoga to transform the state of one's health, by reducing inflammation, gently restoring mobility and strength, and dialling down the nervous system.  Specifically, we will cover the key considerations for the physical and psychological aspects of yoga practice for yogis with connective tissue conditions.  The format will include a lecture component, some interactive learning, and the opportunity for participants to share their own experiences of practicing yoga with a connective tissue disorder.  (In other words, this workshop is not a yoga class, but rather an information-gathering opportunity.)  The instructor of this workshop, Kirsten Blokland, is a certified yoga teacher who has Lupus, and thus is uniquely situated to share information on this topic from both a lived-experience perspective, as well as a teacher of yoga.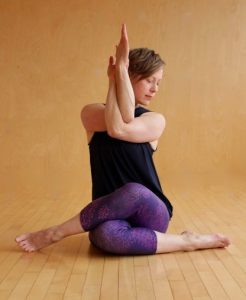 Kirsten Blokland's classes are filled with kindness, warmth, and imagery, providing a space where students can explore their potential through movement, stillness, and self-inquiry.  Kirsten sees yoga as a key player in restoring and maintaining health, and helping us to be our most compassionate selves.  Sharing the gifts of yoga with her students and supporting them on their journey is a privilege that Kirsten treasures.
Since 2008, Kirsten has been practicing yoga almost daily, engaging in the study of Ashtanga, Iyengar, Vinyasa Flow, and Restorative yoga disciplines.  In 2017, she began the process of becoming a yoga teacher, completing her training at Octopus Garden Holistic Yoga Centre in Toronto.  Kirsten's teacher trainings and certifications include a comprehensive 500-hour program, and a 50-hour Restorative yoga program.