With Ken Hood
Mondays Oct 29th – Dec 2nd, 7:30-8:45pm
Personal heartache. Compassion fatigue. Overwhelmed by 'world fear and despair'.
We will be covering six essential practices for keeping your heart open and balanced when things feel impossible. Everyone is welcome, especially beginners. There will be meditation, shared inquiry and a little teaching.  We will be sitting on the floor, however chairs are available.
$84 + hst for six weeks, drop-ins welcome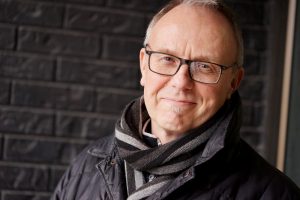 Ken Hood
Ken is known by many in the Guelph community as the friendly Buddhist bookseller at the Bookshelf. Ken has been facilitating meditation groups in Guelph since the late 1980s, more prominently at Living Yoga & Health on Sunday mornings. His meditation practice is rooted in the Mahayana Tibetan Buddhist tradition, however Ken's teaching is ecumenical with strong influences from Western Theravada Buddhism, Jungian psychology, and Roman Stoicism. Ken's classes are warm and insightful; offering anecdotes and teachings that reflect how meditation can transform our minds and hearts so that we can live with more compassion and less suffering. Together with his wife, Jacqueline Gilbey, he is co-director of Arrive Yoga & Mindfulness. For more information, please see Ken's website www.agoodheart.ca.