With Kristin Honey
Saturday March 28,2020
Cancelled due to Covid-19. 



You can also pre-register for the Summer Restorative! Saturday June 20th, 1pm – 4pm.

A popular workshop filled with gentle movement, restorative yoga, reflection and meditation, come mindfully celebrate our connection to the natural cycle of the seasons. Our lives can be very busy and filled with both difficulty and beauty. Give yourself the gift of pausing and listening in during these natural transitions. All welcome. Limited space, so please register soon.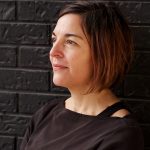 Kristin Honey has been practising and teaching yoga for more than 18 years. She is a student, teacher, mentor and community builder. Her teaching is rooted in her own experience, including influences from Iyengar and Astanga yoga, and Buddhist meditation traditions. Her playful curiosity about the foundations of body awareness, breath and presence keep her continually exploring methods that bring her and her students closer to their own truth. Kristin's classes are intelligent, warm and full of heart, encouraging students to gain insight from their own felt experience. Her teaching includes functional and somatic movements, alignment and methods that encourage us to be real and arrive just as we are in our bodies, hearts, and minds. Over many years, Kristin's love of community has helped to create space in downtown Guelph for sharing practice, healing, and self exploration. For more information about classes, workshops, pelvic health and collaborations, visit http://www.kristinhoneyyoga.com