With Lisa and Barry GillOrme
Sunday Oct 14th, 4-6pm
SORRY! THIS WORKSHOP IS FULL. Please call the studio if you would like to be added to the wait list. Our next Childbirth workshop will be in late January, TBA.
This workshop will provide a holistic approach to breathing, toning, partner-assisted yoga postures, supportive massage and meditation practices to help with labour.
Birth partners will learn valuable tools to assist through pregnancy and childbirth. Most importantly, it will be a fun and loving time to bond with each other and your baby and prepare for the birth experience. Recommended for second and third trimesters of pregnancy.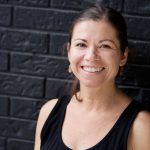 Lisa GillOrme received her Prana Yoga teacher certification from Shakti Mhi in 2009. In 2010, while expecting the birth of her daughter, she became a certified Yoga Birth MethodTM teacher. In 2013 she began studying Mindfulness for Educators through the teachings of Thich Nhat Hahn and the Monastics of Plum Village. Lisa holds a Bachelor of Education as well as kids' Yoga certification. She teaches in a classical flowing style with an emphasis on breath and meditation, bringing a positive approach to the birthing process. Lisa connects the principals of yoga with pregnancy, labour and the experience of parenthood for expectant moms and their labour partners. Over the past six years she has skillfully led family yoga classes for all-ages, bringing a playfulness and humour to the practice of union within ourselves, within our families and greater community.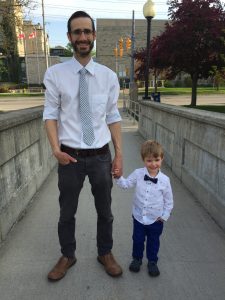 Barry Gillorme is the owner of Sprouts Daycare and proud father of Taylor Grace and Oliver. When expecting their second child, Barry wanted to be a more present part of his children's lives and take on a care-giving role to other little ones. His unique approach to home-based childcare revolves around the interests of the children as well as his three tenets of a healthy life; water, breath, and sleep, which you'll hear the two and three year olds in his care recite with familiarity! Barry co-teaches Yoga for Childbirth Workshops with Lisa GillOrme.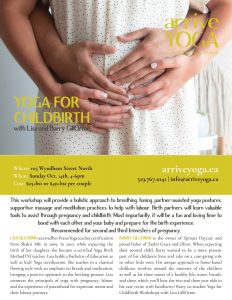 $25 + hst; or $40 + hst per couple